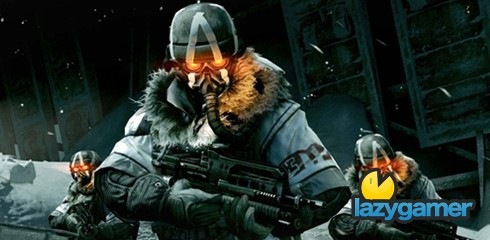 Killzone 3, arguably the PlayStation 3's flagship FPS series, will have a beta this month so people can get their jetpack on before its release next year.
However, there is a catch. You need to be a PlayStation Plus subscriber.
PlayStation Plus (PS+), for those who are unaware, its a premium service offered to PSN users, which will run you around $50 (+-R350) a year. For your money, you get demos, free PSone games (which remains yours until you unsubscribe), and access to betas, amongst other things. This, as far I know, is the first such beta to be offered to PS+ subscribers.
If you are a PS+ subscriber, here is how you get into the multiplayer beta:
1. Download the Killzone 3 XMB theme on October 14th
2. If you're one of the first 10,000 to download the theme, you will get an email on October 25th with a beta code for the beta.
3. ?????
4. Profit.
Good luck trying to be one of the first 10,000; I anticipate the servers are going to suffer when that XMB theme goes live.
It's pretty amusing that this announcement was made a day after the Gears 3 multiplayer beta announcement. Make of that what you will.
Source: JustPressStart
Last Updated: October 8, 2010