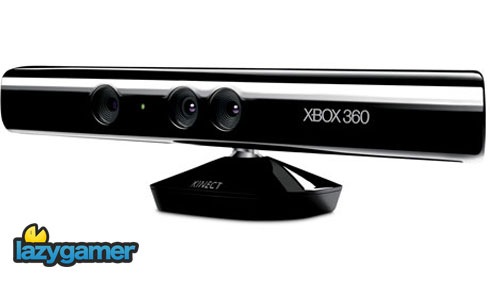 A few days back I posted up the story about Kinect selling out at certain retailers in the USA which sparked a lively debate which ended in a certain reader proving themselves to be quite the idiot.
But up until that point the debate was more around whether this shortage is being manufactured by Microsoft to build hype or whether there really is a large demand for the Kinect in America.
Now to add more fuel to the fire we are seeing reports that the stand alone Kinect is now no longer available to pre-order at both Game and Amazon (UK) with Play also stating that Kinect may not be available at launch but they'll still take your money.
HMV, which if I recall is the only other massive gamers retailer in the UK, is taking pre-orders for launch however so if you are in the UK and want to pick up Kinect at launch you still can.
The part that amazes me about all of this is that it's the stand alone unit that is selling out all over the place, I was utterly convinced that 95% of all new Kinect owners would be people who don't already own an Xbox 360.
Without knowing how much stock their really is of either SKU we can't say anything for sure but it looks like the core gamers are actually interested in Kinect and Microsoft may hit that 3 million units sold figure quicker than a lot of haters predicted.
Kinect lands in just under a month so it's not long now before we can see if it's all hype or not.
Source: VG247
Last Updated: October 13, 2010