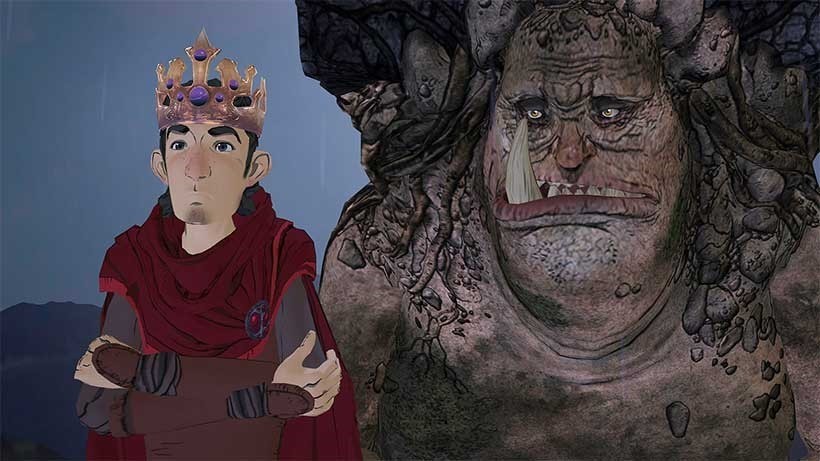 I loved the hell out of the modern retelling of King Graham's ascension to the throne in the first chapter of King's Quest, called a Knight to Remember. Released nearly five months ago, I've been waiting patiently for the second episode to hit, very nearly giving up hope that we'd see it this year at all.
It's a little different from your usual episodic adventure; where you're usually able to knock one of those out in a lunch break, King's Quest is a far more fleshed-out affair, offering half a dozen hours of gameplay in the first episode alone – and many more if you're the sort that might play it again to see different outcomes. It's a delightful adventure, reminiscent of The Princess Bride, mixed in with some decidedly Python-esque comedy, all bound together with a beautiful art-style, wonderful music and one of the best voice casts in video games.
That first chapter's now available as a freebie to PlayStation Plus subscribers – allowing those of you who shell out money to Sony every month to join the chorus of those chanting for the second episode of Graham's adventure. And you won't be waiting long. Developer The Odd Gentlemen promised we'd see the second episode before 2016 hit, and they're kept that promise.
Episode 2 of King's Quest, called Rubble without a cause, will hit your digital delivery platform of choice on December 15 this year.
"In this latest page in the acclaimed reimagining of the classic adventure gaming series, King Graham takes players back to his first test as ruler of Daventry. When a band of goblins holds the kingdom hostage, a newly crowned and ill-equipped Graham must lead a daring rescue to free his people and prove himself the leader they deserve. But the choices he makes along the way may have dire consequences for those most counting on him."
And really, I just can't wait to be king.
Last Updated: December 2, 2015