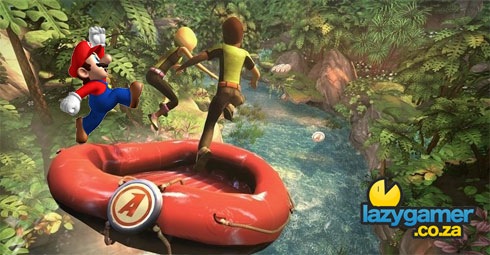 Kudo Tsunoda, Kinect's Creative Director who does not look a thing like me at all, has compared Kinect to the greatest platforming franchise of all time (OF ALL TIME!). The nerve!
Speaking to Videogamer, Tusonda compared playing Kinect to platformer games, saying that if you like the genre, you're gonna love Kinect.
"If you think about a game like Mario Bros., would you say Mario Bros. is a core or casual game? That's exactly what we're doing with the Kinect products, " adding "If you look at River Rush, from Kinect Adventures, that in a lot of ways is like a platformer game. It's all the same things you see in platformer games."

"There's the core gaming depth and skills, and the casual approachability that lets you get into it and play it right away. That's what we focus on in all of the gameplay. When we say games are approachable, it doesn't mean shallow. It just means you can get in and experience the game for what it is."
Somebody needs to lay off the crack, methinks.
Source : Videogamer
Last Updated: June 25, 2010