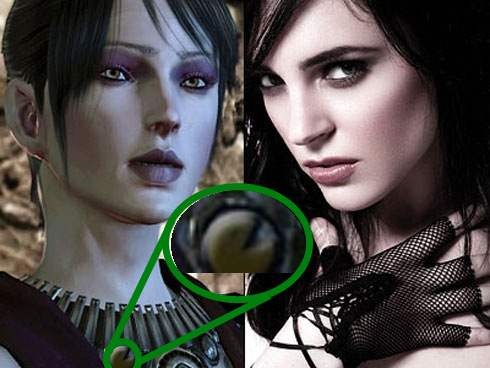 Surprisingly fewer people found Lagz today compared to yesterday even though I thought it would be quite obvious that Lagz would be hanging with the ladies yesterday.
But what absolutely blew my mind is the ratio of girls er ladies that found Lagz in comparison to guys. We normally get around a 10% female entry ratio into any of our comps or feedback situations, however in this comp we had 50% of correct entries being of the fairer sex.
That is unless Madeline and Sarah are male names in this new fangled world…
As always a big thanks goes out to EA Games for sponsoring the prizes and congratulations
Michael Giuseppe
Your name was randomly chosen from our list of 18 correct entries with a little flurry arriving bang on 10pm, please email me with your details so I can get Tiger Woods flown over to you.
I would say about 40% of the entries were correct, a lot of you saw Lagz in the Yeti picture or on the Call of Duty header image.
And a few of you saw him in different Dragon Age Origins pictures, which is going to make you kick yourself now.
Last Updated: October 22, 2009