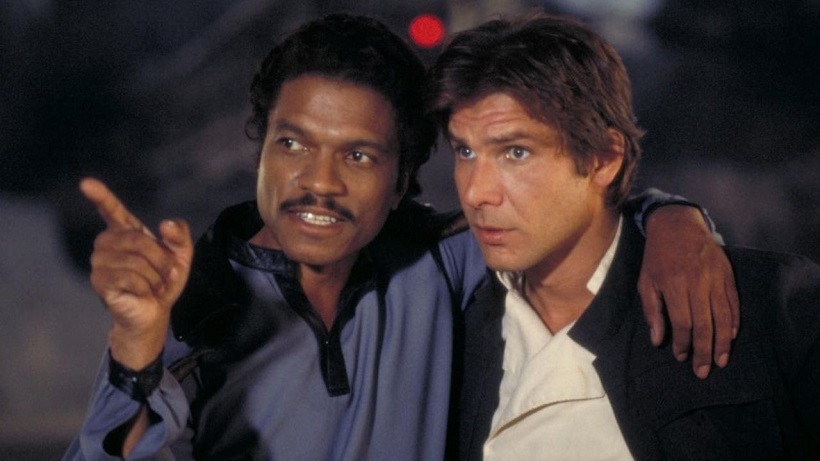 As much of a Star Wars fanatic I am, I really struggled to find a reason to stick with DICE's Battlefront last year. It wasn't that it didn't feel like Star Wars (it actually nailed that), but rather that the game at launch felt unbaked. A shallow offer with a handful of maps, that is thankfully finding some reprieve with the game's extensive (but expensive) season pass.
If you are still invested in the intergalactic shooter and have thrown down enough cash for the four expansion pack long season pass, EA has some good news for you. Among many free updates coming to Battlefront, the next expansion has been revealed, jetting players off to the Cloud City of Bespin. This means At-AT battles thousands of meters above the surface of the planet, as well as a haunting return to the carbonite chamber that turned a certain smuggler into a carbonite popsicle.
Of course no trip to Bespin would be complete without the charming smile of Lando Calrissian, who will be joining the growing roster of Heroes and Villains. Joining the evil side of the scales is bounty hunter Dengar, with EA promising that a total of four more Heroes and Villains that they have yet to reveal, coming with the Death Star Expansion and beyond.
The Bespin Expansion joins the recently released Outer Rim pack, which added some new maps, more characters and Hutt Contracts, among other things. Bespin will also be adding new weapons, cards and "more options to enjoy Star Wars Battlefront offline."
EA didn't share an exact release date, but promised that Bespin would launch sometime in the American Spring. So during the next few months.
Last Updated: April 14, 2016