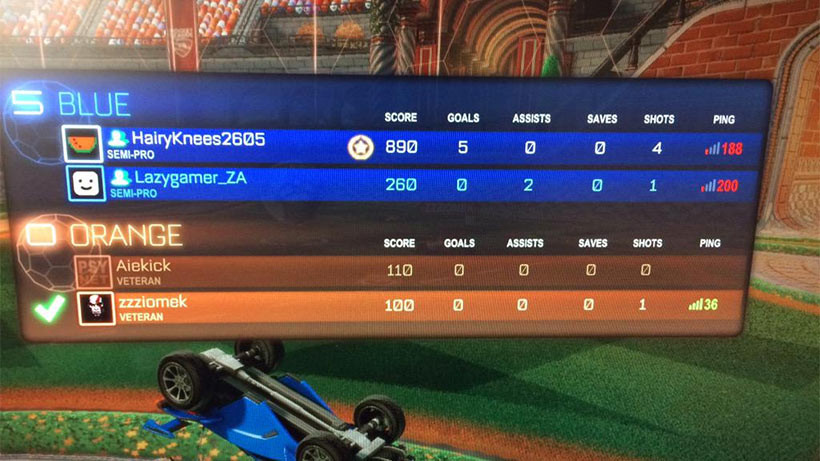 On Tuesday we put out a challenge to our readers and other media sites to bring their A game and see who is the best Rocket League team in the world, okay maybe just in South Africa and maybe just the people who don't take these things too seriously. But still, THE WORLD.
Well so far we have a healthy 22 teams signed up which includes 4 community teams which we are putting together for those people who want to play but don't have a full team.
Here is the current bracket of teams. This will change before we start so don't panic if you are lined up to play against the epic Lazygamer All Stars, you may be lucky and be moved.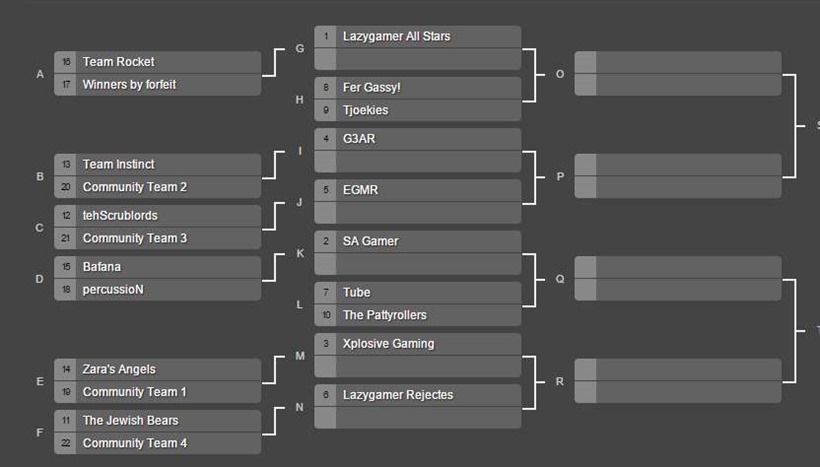 The tournament is going to be best out of 3 games and then double elimination so everyone will have at least 2 matches. We want to run it quickly so we are hoping we can do a few games a night and we will happily cater for those of you who have real lives and can't play over the long weekend.
If you are still interested in signing up we will continue taking entries below until Monday and then the final bracket will be published and we'll get started.
I have seen some emails from people offering to sponsor some prizes but I haven't gone through them yet. But remember this is mainly for fun and any prizes are just a bonus. If you want to throw some prizes into the pot please drop me an email and we will see what we can do.
Error: Contact form not found.
That's it! We look forward to seeing you on the Battlefield.
Last Updated: September 11, 2015