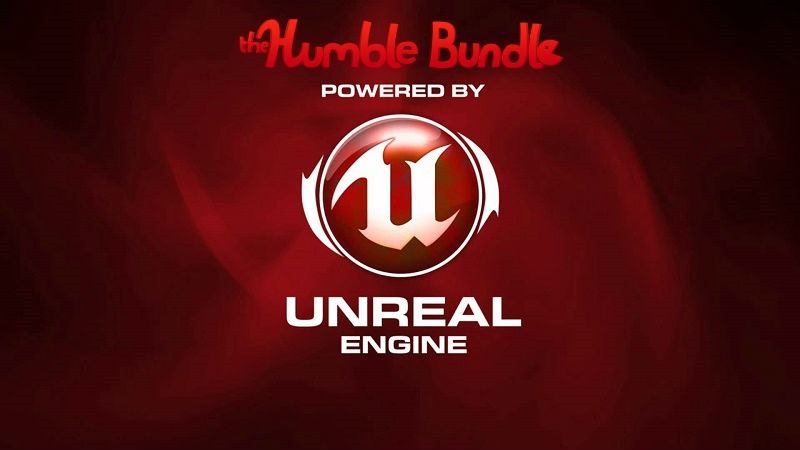 Do you finds that your backlog is slowly fizzling out? Well, you've come to the right place friend, because for just a couple of bucks, you can fix that problem right now with Humble Bundle. That's right, instead of coughing up say, $119, you can pay a mere $10 (or more) instead for a handful of cool games.
Some would say that that's an unreal bargain, know what I mean? No really – the latest Humble Bundle is filled with gems that make use of that particular game engine:
Start your Unreal Engines. We've assembled a bundle of games with one thing in common: they're all built with Unreal Engine. Play a few, have some fun, get inspired, download Unreal Engine and make your own hit game – it's all in a day's work!

Pay $1 or more for Killing Floor + "Community Weapon Pack" 1-3 & "Chickenator" DLC, Dangerous Golf, and Shadow Complex Remastered. You'll also receive a coupon for 10% off Humble Monthly for new subscribers. Pay more than the average price and you'll also get The Vanishing of Ethan Carter, ADR1FT, and The Mean Greens – Plastic Warfare. Pay $10 or more for all of that plus The Culling (Early Access).
Wow, another Humble Bundle filled with games that I've not yet played. That's kind of perfect, right?
What's a nice bonus is that it's packed to the brim with awesome titles, at least from what I've heard. Shadow Complex Remastered for example, comes highly recommended by Geoff. He generally hates ALL of the things, so I'm going to go ahead and assume that this particular game is actually pretty decent. Other than that, I can also look forward to playing Killing Floor – a game I've long wanted to try out.
Too bad I'm just speaking nonsense. Do you really think I have the time to play all of this stuff? My backlog is far from dwindling, so I'm going to go ahead and skip this bundle, as tempting as it is to pick up.
What about you? Do any of these titles appeal to you in any way? Are you going to grab the Humble Unreal Engine Bundle?
Last Updated: November 10, 2016