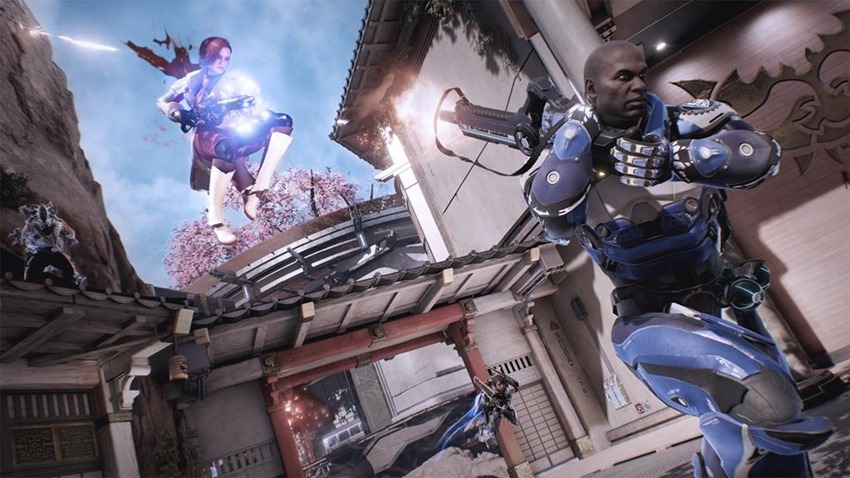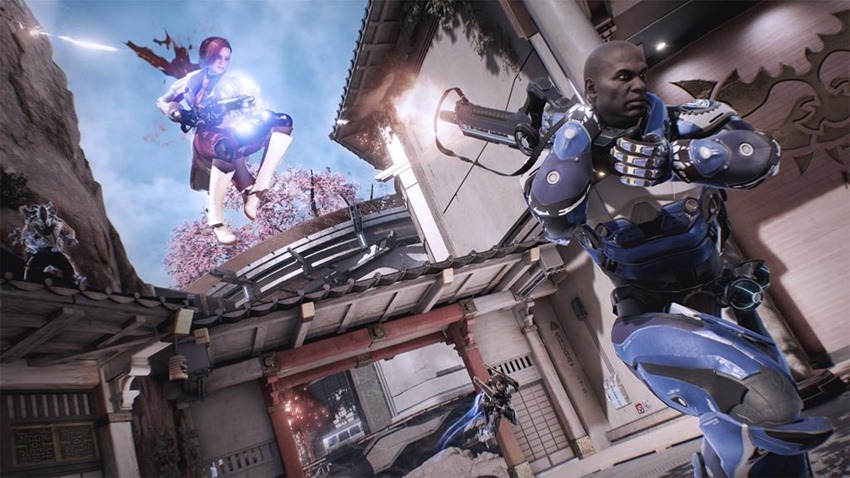 Despite being more useless than a waterproof teabag at it, I kinda dig Lawbreakers. It's fast, it looks cool and its core mechanics are polished enough to give everyone a fun time handling its various heroes and villains inside of numerous arenas. At this point, you're probably already thinking of it as an Overwatch clone, but really it isn't.
While Lawbreakers shares a few themes and ideas with Blizzard's smash-hit hero shoot 'em up, Lawbreakers does feel different in its approach to the genre. That's because all actions come second to its primary gameplay, which focuses on popping guns before special abilities. Still, it's a comparison that Lawbreakers studio Boss Key Productions and its big boss Cliff Bleszinski had have had to endure ever since the game was announced.
"The interviews that I do lately, it's the elephant in the room. Blizzard made a great game that's gorgeous with very cool world and characters," Bleszinksi said to Rolling Stone of Lawbreakers and its "AA" approach to gaming.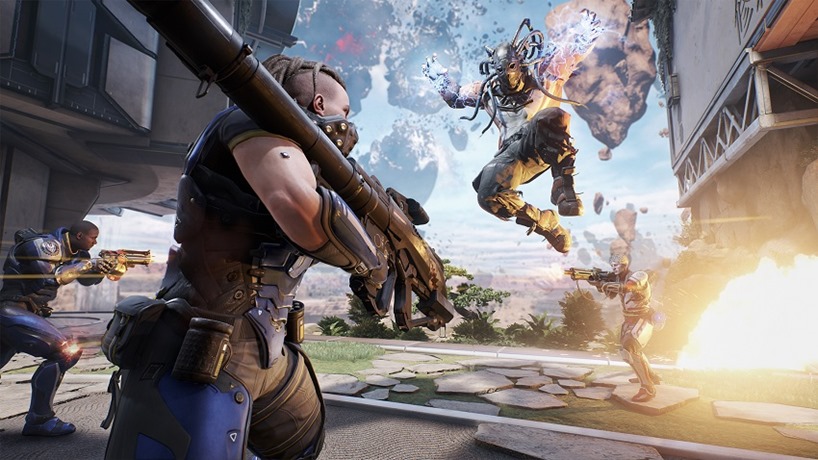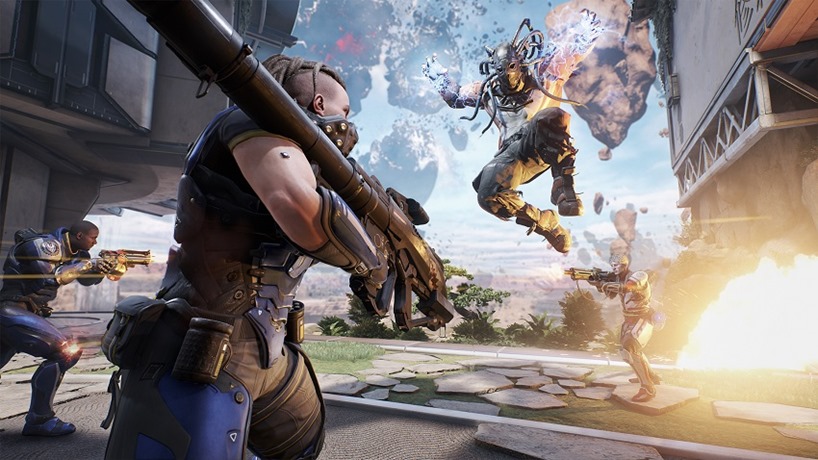 I think price point is going to be a big thing that we're able to compete on. As well as just feeling different. I still want to adhere to the aesthetics of a character-based shooter for the Call of Duty, Halo, Battlefield crowd. We're a core shooter first, and then a character-and-ability-based game second. Overwatch is great, but it feels like abilities and characters first, and shooting second.
Originally planned as a free-to-play title, Lawbreakers ditched that idea in favour of a soon to be announced price-point. The reason why? According to Bleszinksi, his instincts told him to avoid the freemium route. "It was gut. You could follow the chain of comments on message boards a few years ago when I started the studio.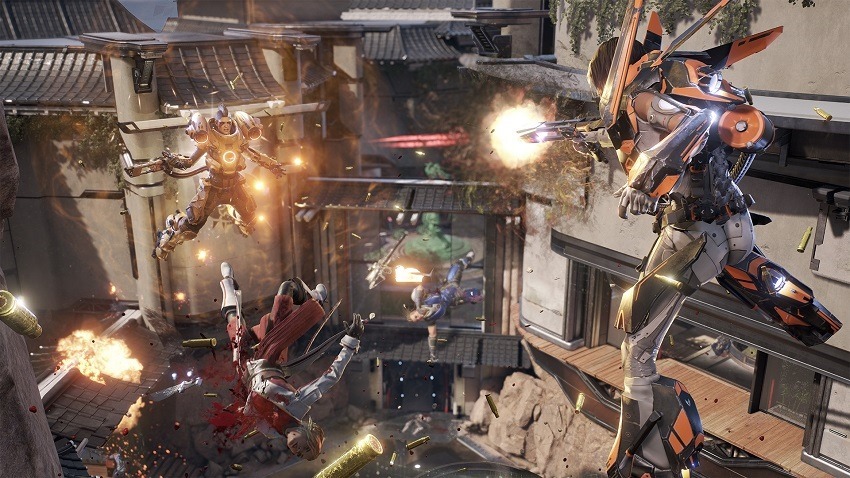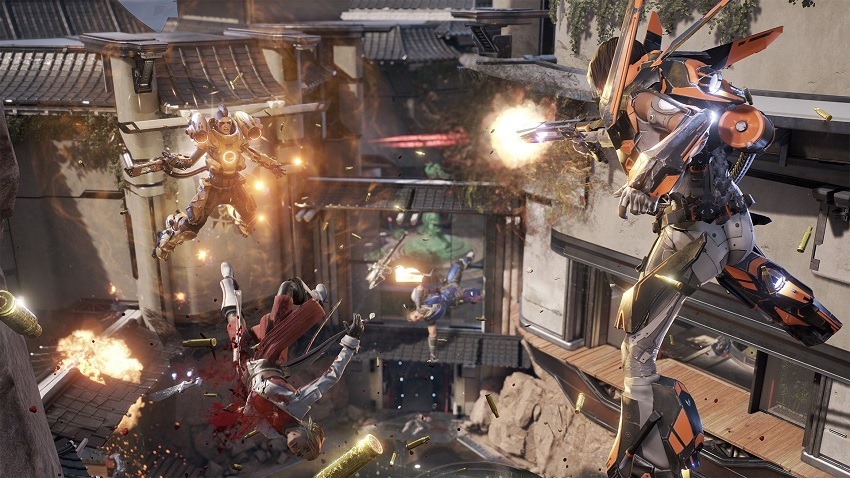 It's like, "Cliff's coming back! Sweet!" "He's making a shooter! Awesome!" "It's free-to-play! What?" "It's published by Nexon! Fuck you." Right?

Price point is going to be announced very shortly. I think people are going to find that it's within the realm of an impulse buy. However, people get so hung up on the prior performance of any entity. It's always been a pet peeve of mine. Who's to say Nexon can't crack the Western market with a reasonably priced, character-based shooter?

Maybe in the West they start to get known for that instead of MapleStory and KartRider and things like that. The leopard can in fact change its spots when it comes to business.
I'm pretty confident that we're going to be seeing a lot more from the AA market in the months to come. There's definitely a gap to be filled here, with games that don't need to move heaven and earth to provide a solid experience that their initial price-point matches. Lawbreakers isn't the only game of this kind arriving this month, as developer Ninja Theory is also testing the waters with Hellblade: Senua's Sacrifice.
Honestly? With life being somewhat hectic, I'm more than happy to pay for enough content. Especially for games like Lawbreakers, which does bring a new twist to the table despite the obvious comparisons floating around.
Last Updated: August 1, 2017