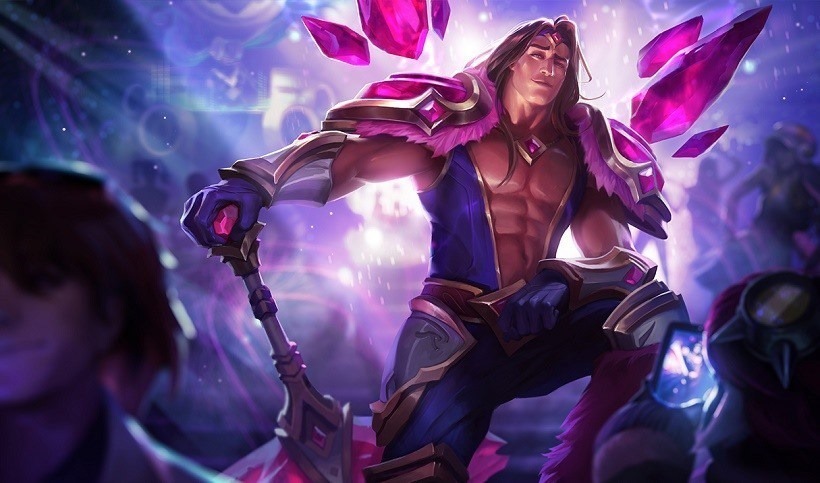 One of League of Legends' oldest champions, Taric, recently received a complete overhaul. Basically, Riot ramped up his good looks tenfold! That's not all they did however. Extra fabulous pout aside, Taric also received a whole new set of abilities, and even some additional backstory.
Initially, Riot were going to do away with his lore and rewrite it entirely. Instead, they decided to create a second act to his tale. This new bit of story sees the gem knight scaling up Mt. Targon.
Once atop it, he fights and defeats "The Protector", who bestows him with new powers. What does all this all result in? An infinitely more magnificent Taric of course!
The newer, more glorious Taric is the same absurdly handsome Demacian you know and love. But his new story tells how he fell from grace, then found it again atop Mt. Targon. Taric's journey redefines him as someone who fights for beauty, who defends the delicate. He'd fight two armies at once to defend a flower (or two juggernauts at once to defend an Ezreal ADC, which is sort of the same thing).
So what exactly is the Shield of Valoran now capable of? We've known about his new abilities for quite a while, but how are they best used? Riot demonstrate exactly how Taric should now be played in this latest champion spotlight…
I read all about Taric's Bastion ability, and didn't think much of it. Seeing it in action now however, really has opened up my eyes to just how strong this champion can be.
A good link between an ally, with excellent positioning from both, can wreak all sorts of havoc! That, and it can also be the difference between a good or bad team fight thanks to the heal and ultimate ability.
I think Riot have done an excellent job with this rework. Somehow, despite League of Legends already having dozens of champions, they've managed to come up with something that feels fresh. They show no rate of slowing down either. I'm sure it won't be long before we see yet another champion (or redesign) announced.
Last Updated: April 19, 2016