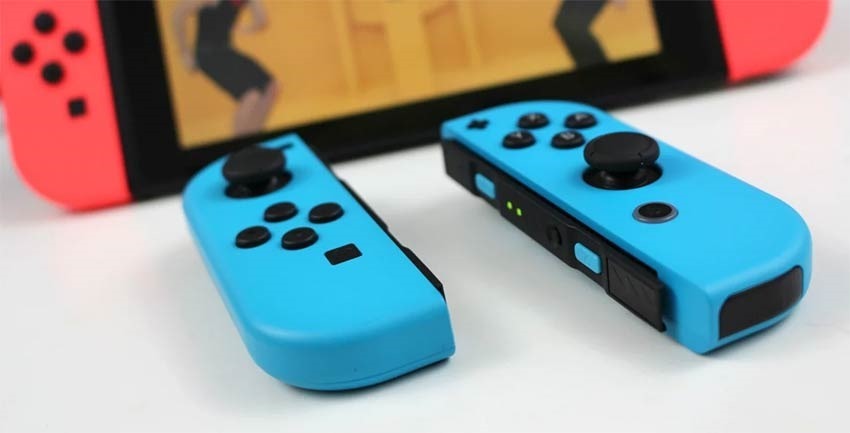 Nintendo is facing a class-action lawsuit around the possible design flaw in the Switch's Joy-Con controllers. As of yesterday, they were still pretty quiet about the problems, issuing a statement to multiple publications that effectively said nothing.
"At Nintendo, we take great pride in creating quality products and we are continuously making improvements to them", the statement reads. "We are aware of recent reports that some Joy-Con controllers are not responding correctly. We want our consumers to have fun with Nintendo Switch, and if anything falls short of this goal we always encourage them to visit http://support.nintendo.com so we can help."
Now, an apparently leaked internal memo (via Vice) suggests that not only is Nintendo aware of the problem, but they're actively suggesting its customer agents are allowed to book in Joy-Cons for free repairs, whether or not they're still in warranty. Customers need not even provide proof of purchase. On top of that, it looks like they've been instructed to issue refunds for previously paid repairs related to Joy-Con drift
"Customers will no longer be requested to provide proof of purchase for Joy-Con repairs," the internal customer service memo reportedly says. "Additionally it is not necessary to confirm warranty status. If a customer requests a refund for a previously paid Joy-Con repair […] confirm the prior repair and then issue a refund."
With some customers reporting that they've been charged $40 for that repair, there's a fair bit of cash that Nintendo will be issuing. That said, this sort of action will likely help them get ahead of the class action suit because they've already taken remedial steps.
We've contacted the local Nintendo distributor to see if repairs will be offered here, and we're still waiting for a response. We'll update if we receive any information.
Last Updated: July 24, 2019