With each passing year, we rapidly approach maximum saturation of LEGO adaptations. Pretty soon, there won't be a property that isn't represented in LEGO form, and eventually, we will reach the zenith with LEGO Minecraft: The Game. Mark my words, it will happen… Anyway, the next property to get the treatment is LEGO The Incredibles, which sounds a lot like "Let go of The Incredibles" if you say it fast.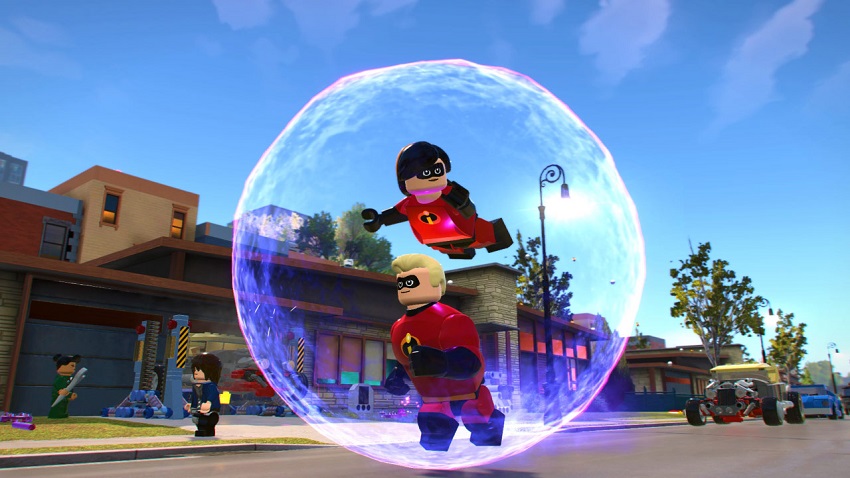 LEGO The Incredibles marks the first LEGO adaptation of a Pixar franchise, and it takes players through the events of the first film and the upcoming sequel. So far, the playable characters include the entire Par family and Frozone, although it's incredibly likely that more characters will be added to the roster. Gameplay is largely set in the open-world city of Municiberg, and Nomanisan Island from the first movie. The city is apparently locked in a crime wave, and gameplay will revolve around cleaning the place up one district at a time. The actual gameplay will likely be par for the course; LEGO games have stuck to a particular gameplay style since 2005. So expect a lot of brick-smashing, character-swapping, and replaying levels to open specific pathways.
The official website promises gameplay challenges that require all the unique powers of the family to solve, as well as being able to build "amazing, massive LEGO structures". Character customisation is included as well, and players will be able to alter the appearance and abilities of character's supersuits. Hopefully, this will include commentary by fan-favourite fashion designer Edna Mode. Here's the announcement trailer, which shows off the family working together to the tune of some snazzy jazz.
LEGO The Incredibles launches one day after The Incredibles 2 on 15 June. It's heading for PC, PS4, Switch, and XBox One.
Last Updated: March 29, 2018