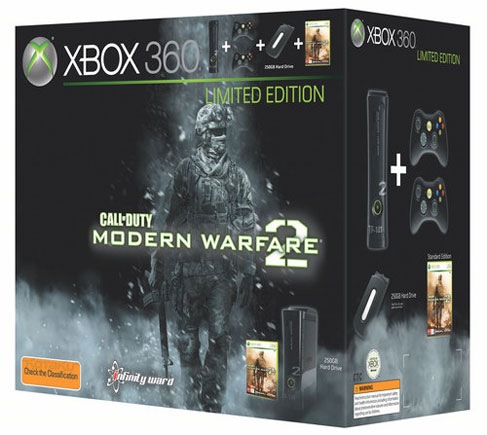 Call of Duty : Modern Warfare 2 is going to be a huge game – I know this, you know this, and Microsoft knows this. To commemorate the release of what is likely to be the most active game on Xbox Live for the foreseeable future, Microsoft have commissioned a special Modern Warfare 2 edition of their 360 .
Normally special editions of consoles don't really grab me, but this one is looking pretty gosh-darned hot. Hit the jump to see what's included.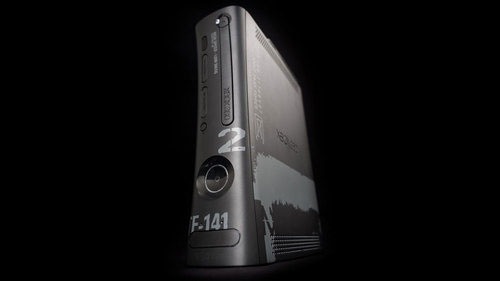 Priced at $399 USD – the old price of the Elite – you'll get a Modern Warfare 2 branded box (Hooray!). Included in that box is a black branded Xbox, 2 black controllers, the game and a 250Gb hard drive. apparently the new 250Gb HDD's will not be available separately, making bundles like this your only real option for increased storage on the 360.(Boo! Hiss!)
Still, that's a pretty sweet bundle – that would only be made better by the inclusion of Nightvision goggles.
There's no word yet on whether or not the bundle will be available locally – but we've contacted the local distributor for more information.
Last Updated: September 16, 2009