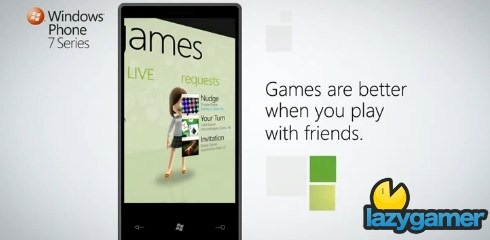 Around a millennia ago Microsoft announced that Xbox Live was going to be expanding and going er anywhere… the idea at the time was that we would be able to plays games, get achievements and message people from a plethora of mobile and fixed devices.
And now that dream is finally coming true, the new Windows 7 Mobile Phone from Microsoft offers Xbox Live which will allow you to play Xbox Live Games, view the spotlight channel (does anyone do this?) and view a friends gamercard via your phone.
I would expect messaging and voice mails to work as well but I doubt the chat functionality will be functional from the get go though it does appear that online gaming of some sort will be working.
The phone itself does a whole lot more and if released locally and for a reasonable price I would expect it could do very well indeed.
It's not an iPhone, but it may be easier to get this one approved by your boss for work related reasons.
Last Updated: February 16, 2010