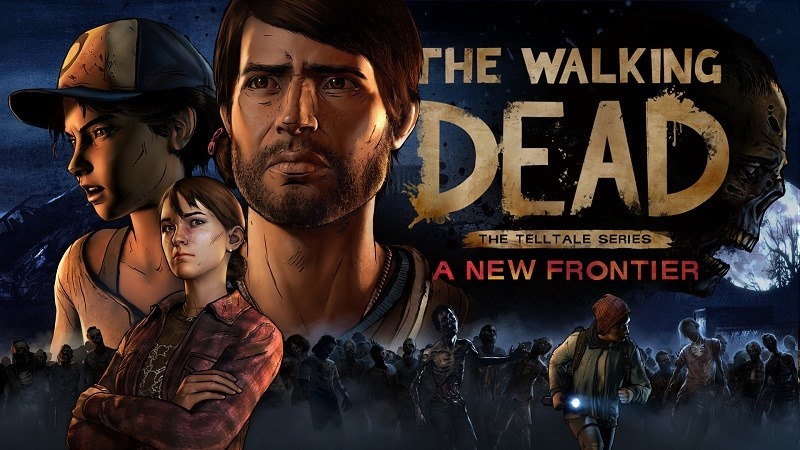 All I want for Christmas (besides Final Fantasy XV, a million dollars, the ability to communicate with cats, and infinite bacon and egg breakfasts) is the third season of Telltale's The Walking Dead – A New Frontier. As luck would have it, it's arriving just in time for the festive season, on the 20th of December. What makes that news even sweeter is that we're not getting one episode, but two. Thanks Santa!
A New Frontier will once again feature Clementine. She's no longer the helpless child we helped along in the first season of the game, nor the not-so-helpless little girl we played as in season 2. No, she's a fully grown teenager now with a wealth of undead experience, so she's more than capable of looking after herself.
She's joined by series newcomer, Javier. We don't know too much about him just yet, but based on the extended trailer we got at The Game Awards at the beginning of the month, it looks like he's had his own fair share of drama in the zombie apocalypse.
There will be a wealth of other characters along for the ride too. One of them might seem awfully familiar if you've read the comics or watched the television show.
I am of course, talking about Jesus – a sneaky, resourceful ninja of a survivor. Telltale's games take place in the comic universe of The Walking Dead, so we're going to get that version of him no doubt (though truth be told, his TV character is identical in many ways). I wonder what his role will be in this tale?
That, and what other cameos will we see in A New Frontier? It's set a good few years into the zombie apocalypse, more or less around the time Rick and the others are well settled into Alexandra I'm willing to bet. With that in mind, could we maybe see him, or Negan make an appearance? That would be amazing!
We'll have to wait for the game to launch to find out I suppose. December the 20th can't come soon enough!
Last Updated: December 12, 2016