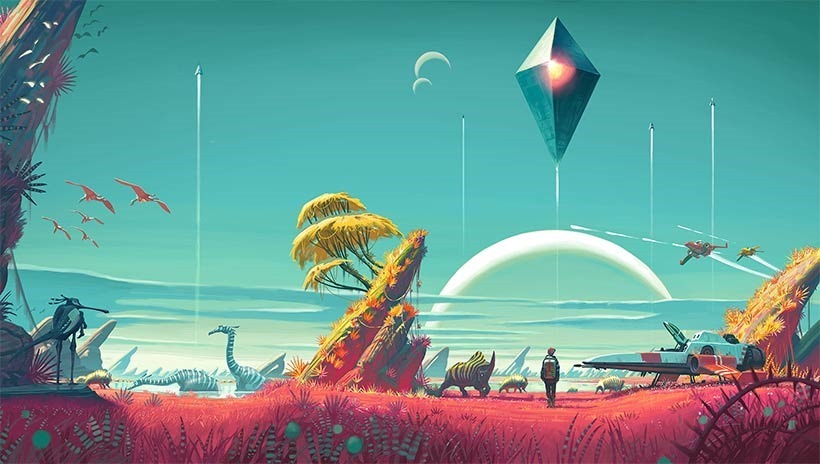 Last year, we asked you how much you'd be willing to pay for Hello Games' No Man's Sky – an ambitious game that plots out what seems to be an entire, procedurally-generated universe.
According to an early Amazon pre-order, the game would cost $60 Dollars, causing many to give up on the game, because in many minds independently-produced ones are worth less than the stuff put out by large corporate publishers.
At Paris Games week last year, Sony and Hello announced that the game would be coming in June this year, though no word was given about how much it would cost. A new pre-order on the notoriously leaky local website Raru suggests that we'll be paying full retail price for the game too. Though they have the incorrect date listed (a placeholder of 31 December 2016), they have put the expansive exploration game up at R949.00.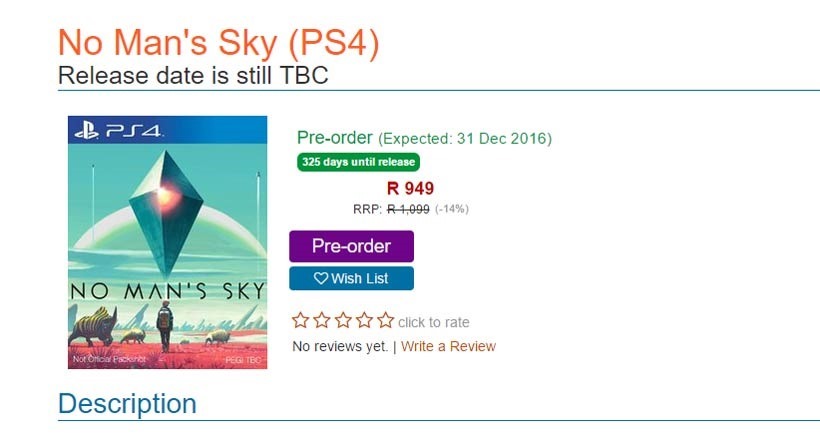 At the current exchange rate, that equals pretty much $60 exactly, which is depressing. Not because No Man's Sky looks like it'll be a full retail game, but rather that our currency is becoming increasingly worthless.
"Inspired by classic science-fiction and its overwhelming sense of adventure and imagination, Hello Games presents a game of unprecedented scale and ambition. In No Man's Sky you explore an infinite universe where you will discover unique never-before-seen planets and lifeforms. A mystery lies at the centre of the galaxy, an irresistible pulse that draws you on an epic voyage to discover the true nature of the cosmos. Your journey will be charged with danger, encountering hostile creatures and fierce pirates; in order to survive, you will need to prepare, upgrading your ship, suit and weapons. Whether you choose to fight, trade or explore, every decision you make has consequences, shaping your journey as you travel ever deeper into No Man's Sky."
Are you willing to pay full retail price for No Man's Sky?
Last Updated: February 10, 2016