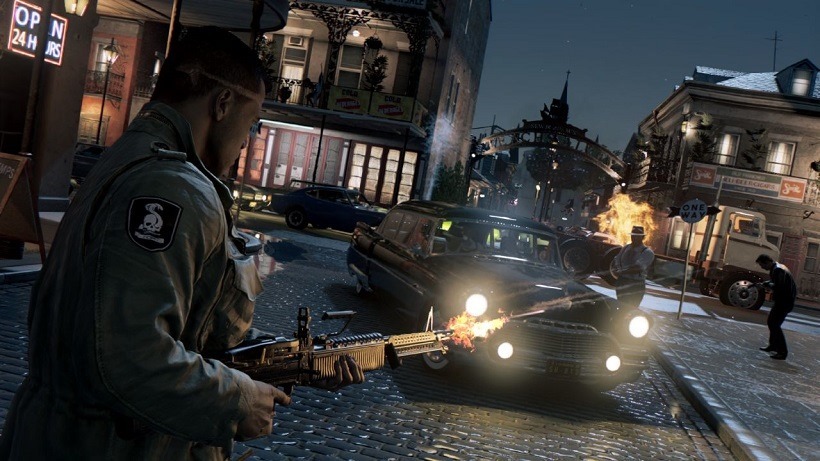 Mafia 3 is out today, and from the six or so hours I played last month I don't foresee much to be worried about. Critics like us here have only just received our copies, and are slowly digging through the game for a review next week. Those playing on PC have run into an issue however. The port is seemingly locked to 30FPS – which is common for console but rather outlandish for high powered PCs. Hanger 13 is aware of it too.
Responding rather quickly to a flood of complaints, Hanger 13 and 2K acknowledged that the PC port of the game currently runs with a locked framerate. They have said that a fix for the issue is currently in development, and expect the issue to be resolved sometime this weekend. It's a sharp turnaround for anyone planning to pick up the game today at retail.
We currently have a patch running here at the studio that includes 30, 60, and unlimited frames-per-second options in the video menu, among other improvements for the PC version of Mafia III. We're verifying the patch now to ensure everything is working as expected. If everything goes well, we expect the update to go live this weekend. We will be keeping the PC community up-to-date on the status of the patch throughout the weekend and thank you for all the feedback!
Still, why was that restriction there in the first place? 2K seems to think that releasing the title with the framerate cap allowed them to avoid some early technical issues, with the post assuring that the game runs at a locked 30FPS across all three platforms. That might be true, but it's a far cry from what PC players expect from their games. Especially when running them on high end rigs that are built specifically to get the most out of a videogame graphically.
But it's nice to see that Hanger 13 is close to a fix already, and hopefully within the next day or so every PC player should have no issue running the game at the framerate they desire. We'll have a lot more on Mafia 3 as we start chewing our way through it for review over the next couple of days.
Last Updated: October 7, 2016