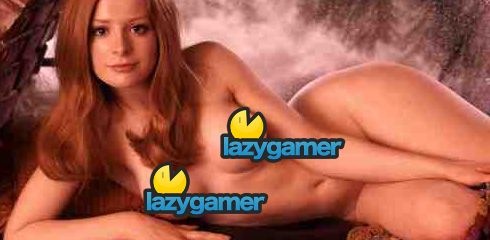 I tried to come up with a more mature headline but I felt pure honesty was the way to go.
There was a collective Internet sigh of disappointment last week when it was announced that Mafia II was once again being delayed but 2K have pulled a master stroke here and have announced that when Mafia II finally does get released the game world will be littered with over 50
"vintage (Playboy) covers and centerfolds"
Let this be a lesson to all development houses, boobies trumps extended delays any day of the week.
Check the full PR statement after the break.
2K Games Partners with Playboy magazine to bring Sophistication and Classic Imagery to Mafia® II
Vintage covers and Centerfolds from the archives of the world's best-selling men's monthly magazine to be found throughout the world of Empire Bay

New York, NY – March 8, 2010 – 2K Games announced today that it has signed a license agreement with Playboy magazine for a unique in-game integration to use more than 50 of their vintage covers and Centerfolds in Mafia® II, this year's highly anticipated epic mobster game for the Xbox 360® video game and entertainment system from Microsoft, PlayStation®3 computer entertainment system, and Windows PC. Set in the fully realized and immersive 1940s and 1950s American urban cityscape of Empire Bay, Mafia II will enable players to collect virtual copies of the iconic magazine, which has served as the definitive guide to lifestyle and culture for men since December 1953.

"While most mob-inspired games' emphasis is solely on action, Mafia II features a deep and compelling narrative that is embellished with a sophisticated, era-evoking atmosphere," said Christoph Hartmann, president of 2K. "In partnering with Playboy, we are able to add a unique element of authenticity to the game by using vintage images from the magazine that illustrate the power of Playboy's influence on the attitudes and culture of that generation."

Mafia II is a beautifully crafted look into the dark and unforgiving world of the Mafia where clothing, cars, music and advertising are meticulously created to replicate an American city in the '40s and '50s. Players will easily become engaged in the game's cinematic, Hollywood-style experience with strong, believable characters in a living, breathing city that transports them to a time when rock-n-roll first strummed its guitar and chrome-plated hot rods roared down boulevards.

"For more than 55 years, Playboy has been a part of America's pop culture landscape, engaging its readers with insightful features, interviews and fashion spreads, as well as pictorials of some of the world's most beautiful women," said Playboy magazine's Editorial Director Jimmy Jellinek. "Mafia II is set when Playboy first came into vogue and features characters whose style and attitudes mirror content from our early issues. We're excited to bring an element of authenticity to the game that is unmatched in the men's publishing category."

Mafia II is currently in development by 2K Czech, the same creative team behind the award-winning, genre-defining Mafia®, which captivated millions of gamers around the world. By fusing high-octane gunplay with white-knuckle driving and an engaging narrative, Mafia II looks to be the industry's most compelling Mafia title to date.

For more information, please visit www.mafia2game.com.

2K Games is a division of 2K, a publishing label of Take-Two Interactive Software, Inc. (NASDAQ: TTWO).
Source: VG247
Last Updated: March 9, 2010