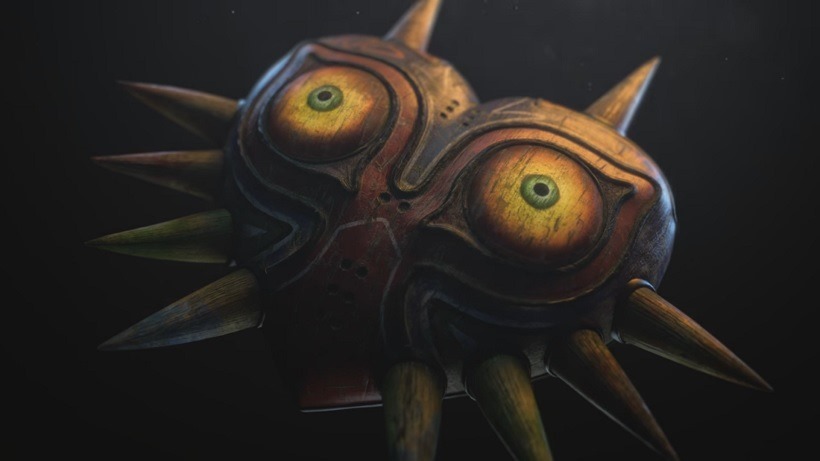 If you're a newfound Legend of Zelda fan like I am, you're likely to have very fond memories of Zelda games that might already be over a decade old. Classics like Ocarina of Time and Twilight Princess helped define the icon that is Zelda today, but while I love both there's still another that takes top spot for me. Majora's Mask is an undeniable masterpiece, and a short fan film of the game's prologue has me yearning for a full feature adaptation.
Taking aim at the events that set the game in motion, this short clip from animation studio Ember Lab shows the origins of antagonist Skull Kid, and how he nicked the elusive Majora's Mask off the mask salesman before Link entered the scene. It's a tragic set piece that sets the tone for this sombre game, although it's hard to focus on that when the reimagining is just this gorgeous. One would think that the more realistic visuals would take away from some of the perfect art direction, but you (like me) would be very wrong.
There's something goosebump-inducing about seeing Skull Kid and the mask itself realised in such deep detail, and the striking balance between Pixar-like rendering and faithfulness to the original makes every scene standout. It has me itching for something longer – a full feature production of a Legend of Zelda story in this style that Nintendo can make me pay exorbitant amounts for. I'd pay it gladly.
The next instalment of the Zelda franchise is set to land sometime next year, with Nintendo holding out of Breath of the Wild for the absolute best time to launch it across both the Wii U and the new Nintendo Switch. It's been a long time coming, so small fan services like this make the wait a little more bearable.
Last Updated: November 24, 2016