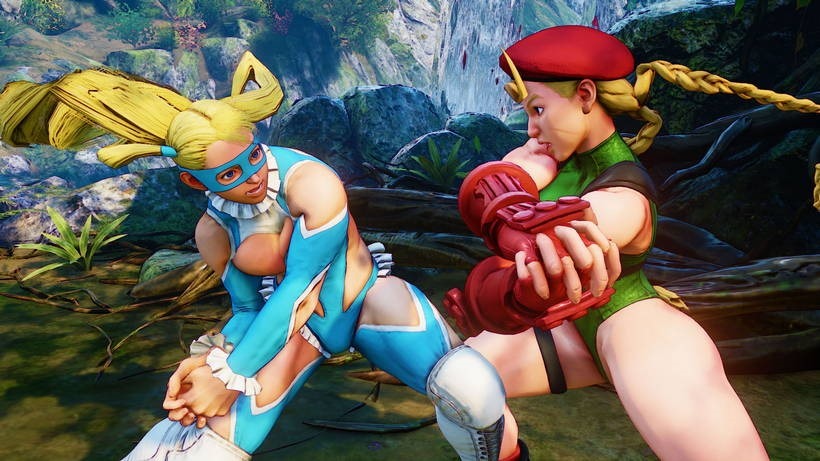 Street Fighter V, as a fighting game, is Street Fighter at its best. It offers the perfect balance of accessibility and depth, and is just a stupid amount of fun to play. But even I have to admit that as a complete, packaged product, Street Fighter V is anaemic garbage. People are angry, and if they're not playing multiplayer, they have every right to be. Without going online, there's very little to do.
It's been exacerbated by server woes that have made even playing online a pain, and it's frankly inexcusable given the number of functional betas the game had before it launched. If you enjoy playing fighting games alone there's little in Street Fighter V to make it worth recommending. If you like Street Fighter, and have people to play with, it's amazing.
But not as amazing it would be if it bloody well worked properly. Capcom's hard at work trying to fix its messes. I've been a lot more fortunate than most, and haven't really had much trouble finding games – but for those that have, Capcom is trying to get its servers up to speed.
"As many of you know, there were some issues with the Street Fighter V servers but we're happy to report that the majority of those issues have now been resolved.

That said, we know there is still a lot left to optimize and not everyone's experience has been the same so I'll be checking in each day here to give everyone an update on how things are progressing. Hit the jump for a few updates we've made over the past 24-48 hours and a look at some of the issues we are aiming to resolve."
Here's what Capcom says it's fixed thus far:
Matchmaking
Matchmaking is now working as intended and users should be able to find online matches without much of a wait in both Ranked and Casual mode.
Battle Lounge
Playing in the same Battle Lounge for a set period of time renders players unable to participate in the lounge or matches. Many of the other issues with Battle Lounge have been resolved and users should be able to invite other players to their lounge. The team is still looking at this mode very closely and will continue to make improvements as we move into the weekend time frame.
Match Results
Some users have reported that their match results are not being sent to the server. In most cases, this is more or less a UI bug and your results along with your rewards will still be credited to your account.
If you are unsure if your match was recorded, check your battle log and if the match appears there, it will also be recorded on the server.
Replay Search
Some of the more recent replay data won't be available immediately when searching the replay database but the team is working on making those replays available as soon as possible.
All of your personal replays are immediately available by going through your fighter profile.
And here are some of the issues it's still working on:
Some user names don't show up in Rival Search.
Some user names don't display properly on battle results screen.
Ranking functionality isn't working properly on the CFN.
Last Updated: February 19, 2016