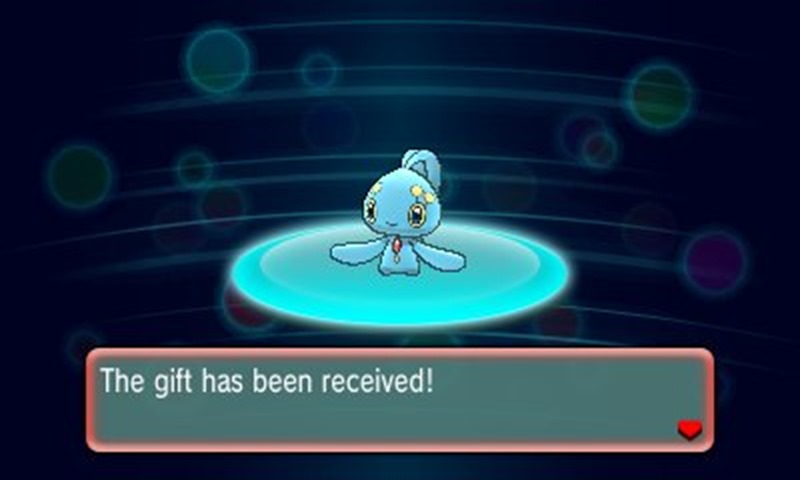 THE YEAR OF THE POKEMON SHALL NEVER END! It's been a rocking year so far, as Pokémon fans who have been missing out on a few of the rarest of mythical Pokémon have finally gotten that second chance to complete their Pokédex. No seriously, you have no idea just how much pain we face when it comes to catching 'em all. THE POKÉBALLS COMMAND ME!
Anyway, we've had some great new legendaries added to our collections, such as Darkrai last month and Jirachi the month before? But for June? The adorable factor is getting turned up to 11, as Manaphy is available for download: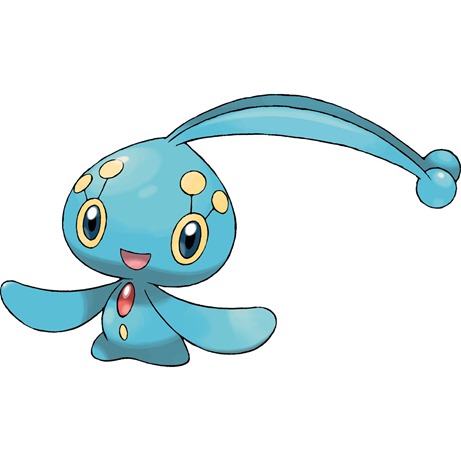 It starts its life with a wondrous power that permits it to bond with any kind of Pokémon.
Manaphy is also part of the group of Pokémon known as Sea Guardians, alongside Phione. Manaphy's rarest trait is that it has the ability to breed, and is in fact the only mythical Pokémon that can do this. The trick here, is that breeding a Manaphy will result in an egg that hatches a Phione. A Pokémon that does not evolve into Manaphy. Weird, right?
Before this month, catching a Manaphy was a massive ordeal. The final Pokémon in the Sinnoh Pokédex before the Platinum expansion arrived, Manaphy was acquired outside of the Pokémon Diamond and Pearl games. Specifically in Pokémon Ranger, as you'd receive an egg that you could transfer back to those fourth generation titles and hatch a Manaphy from.
In Black, White and the sequels you'd have to hope that somebody would you trade you one or transfer from a previous Pokémon game. Fortunately, it's a helluva lot easier to get the seafaring fella this month. Simply connect your 3DS to your local wifi, and receive the legend via the mystery gift option in applicable games of Pokémon X/Y/Omega Ruby/Alpha Sapphire. Easy. Next month, an even rarer Pokemon will be available: Shaymin.
And I'll wax lyrical about this one as well.
Last Updated: June 1, 2016