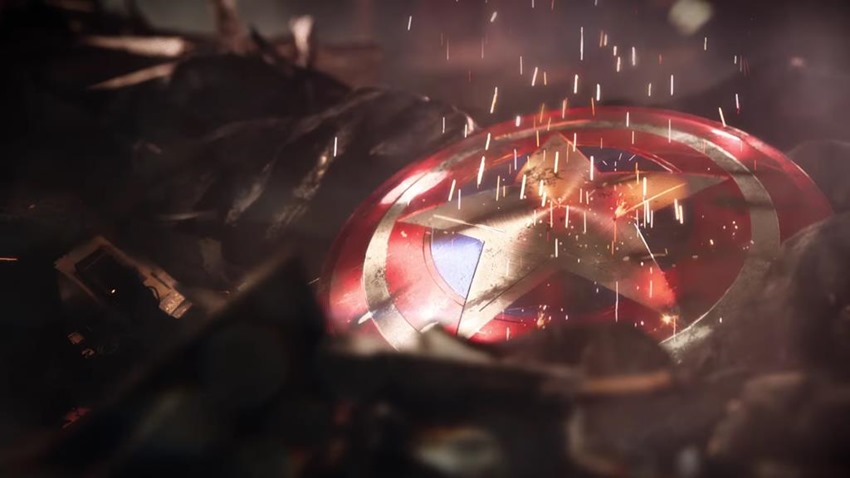 You could say that Marvel Games in the past were a prime example of the bare minimum being done and then calling it a day. And you'd be very very right for thinking so, especially if you ever came across unsold copies of X-Men: Destiny in a bargain bin of some forgotten second-hand shop in the middle of nowhere. Or perhaps the worst wall-crawling game ever made, the tie-in to The Amazing Spider-Man 2, a game that still sets off my Darryn-senses whenever I think about it.
But Marvel has finally realised that fans want more from the company. They want solid games, good games that make proper use of the characters licensed to the studios responsible for creating digital adventures on various consoles and PC. And that epiphany has led to several partnerships as of late, from Square Enix's untitled Avengers game through to Insomniac's upcoming Spider-Man game that has me drooling like a symbiote with a haterection for the webhead.
"Our philosophy going forward is that we're gonna match the best characters with the best partners to create the best games at the best time,"Marvel Games creative director Bill Rosemann said to GameSpot of the new partnerships.
We're trying to no longer do any transactional deals, and we're trying to avoid adaptations of films which can be a very tricky, tricky thing to do.

Each studio works differently. The common denominator is that every partner we're working with right now–especially Telltale–wants to work very closely with us. On the one hand we want each partner to own the game, to bring their vision to it, to show why they're different, and to bring that extra spice to it so a player says like, "This is a Telltale game."

At the same time, we want to make sure–and so do our partners–that since these characters have such long running fandom that goes back many years, they want to make sure that when they build the story and build the experience that it feels right. It feels authentic. That we get the characters right, we get the locations right, that it's filled with Easter eggs. That it's filled with all the things they love about Marvel.
Marvel became a juggernaut (better than the Cyttorak avatar) by creating a shared universe for its characters on the big screen, a novel idea at the time that every other film studio wants a pie of lately it seems. Could the current crop of video games being produced also set up their own mini-shared universe along the way? It all depends on the teams behind them really, to see if such an idea is even feasible or necessary. "We want to give our creators room to tell their stories," Roseman explained.
I would say in the Marvel Universe, anything is possible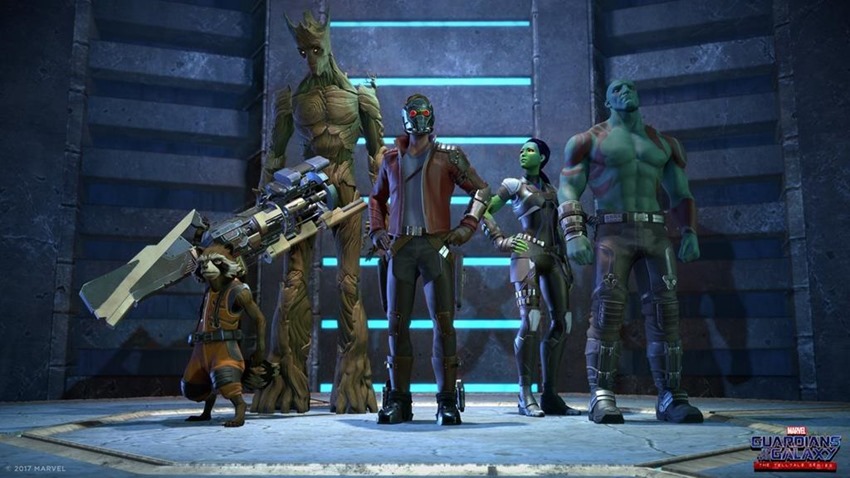 We don't want to box them in and say, "You have to set this Spider-Man game between this movie and this movie." That said, again we want it all to feel very Marvel, and feel connected so that you can go from game to game, and feel like you're in the Marvel Universe, and things will be consistent. But not necessarily box them in, and make them connect certain dots.

It really depends on the partners, what sort of games they're working on, and whether it would be a benefit or not. On one hand, when I'm reading the comic books it's very fun to see how they all connect. On the flip side, if you're trying to create a story that connects, then that can often not be a very fulfilling story. And again, we don't want that intention to then impact the story, and not allow each partner or each studio to really spread their wings.

I would say in the Marvel Universe, anything is possible. Who knows what tomorrow will bring? But for now, today, we're just focusing on each story, each partner, letting them tell their story so that the player gets a complete and full story. They won't feel like it's incomplete, and, "I had to buy something else to get the rest of this story." So step one is just deliver the most awesome game, fulfilling game possible.
Sounds promising. I've got high hopes for Marvel's next generation at delivering games that aren't soulless and cheap tie-ins, that kicks off with Telltale's Guardians of the Galaxy this year. With DC Comics and Warner Bros. having dominated the video game scene for years now (Even the Superman Returns game is arguably better than anything Marvel has made in the last decade), the competition is only going to heat up. And that benefits everyone.
Make mine Marvel again.
Last Updated: March 13, 2017