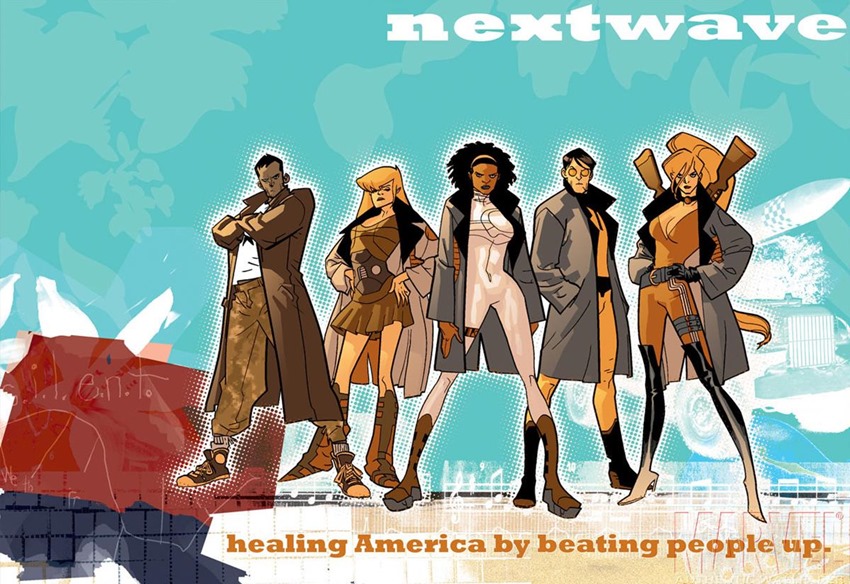 Think of the number of video games based on movies that you've played. Now think if how many of them you've actually enjoyed playing. I'd say that you'd be able to count those games on one hand, but said hand most likely met the business end of a chainsaw a long time ago, right? The sad truth is that comic book movie video games are rarely decent. And that goes quadruple for anything with a Marvel stamp on it.
Barring the game based on the first Captain America film, they've all hovered between mediocre and wishing that you'd spent the afternoon driving razor blades underneath your toenails. The Iron Man games are an exercise in control schemes from hell, The Amazing Spider-Man 2 is the worst Spider-Man game ever made in much the same way that its cinematic source material is also simply the worst and the tie-in for Thor was just…uuuungghhhh.
But maybe times are changing for the house of ideas. Because they've got a novel plan for their reborn video game efforts: They're going to let them exist without needing to be beholden to their movie counterparts. Stealing a few pages from the DC Comics and Warner Bros. Interactive playbook, Marvel Games creative director Bill Rosemann explained to IGN that their video game projects would have plenty of creative freedom.
"It's a bit like we're saying, 'Hey you're the chef, you're going to make this meal. Here's all of the ingredients. You pick the ingredients that you like and make a new meal,'" Rosemann said.
We want all of our games to tell an original, all new story. We want [our development partners] to have passion, we want them to put their stamp on the games. It's their game. We want it to be their vision. We're not going to rush things, we're not going to get things out before they're done.

We're also not going to try to do the very tricky balancing act of trying to make a game that adapts a movie and get it out in the same window as the movie.
And really, that's the best way to go. If it works for DC, it'll work hundreds for Marvel. And with a slate of upcoming games that includes Telltale's family dynamic-themed Guardians of the Galaxy, Insomniac's Spider-Man and an Avengers initiative from Square Enix, I'm pumped to see what's on the horizon. Which hopefully isn't a sequel to X-Men: Destiny.
Last Updated: February 27, 2017