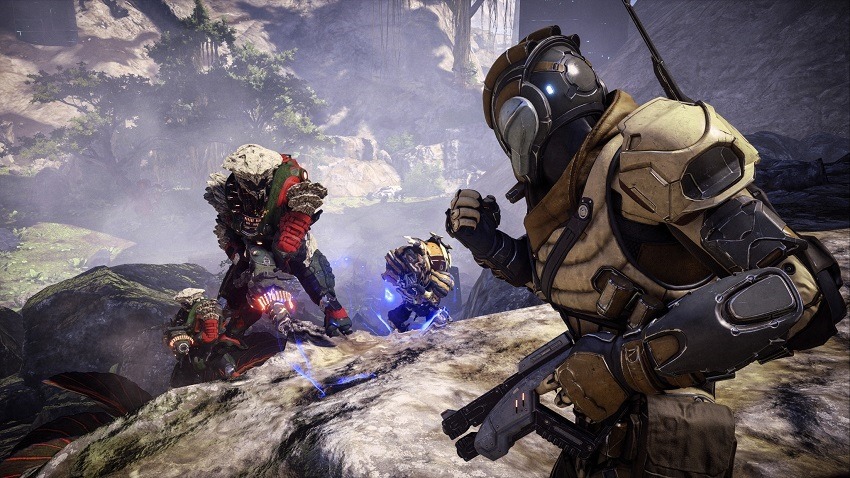 Shortly after Mass Effect: Andromeda launched to some sales success but middling critical reception, EA started shifting things around at its developer, BioWare Montreal. A report stated that the franchise had been put on hold again, and the staff of BioWare Montreal merged with studios such as EA Motive to provide support. Yesterday, EA confirmed the news with something a little more official. BioWare Montreal is now completely merged with EA Motive, and working with them on their projects.
While other BioWare studios in Edmonton and Austin are remaining as is (they are working on titles such as Anthem for now), BioWare Montreal has moved in with EA Motive and now seem to simply be just a single studio. Motive is lead by former Assassin's Creed lead, Jade Raymond, and is working on the single-player content for this November's Star Wars Battlefront II. The studio is also apparently working on something larger, which is drawing from Raymond's work on Assassin's Creed. It has yet to be revealed though.
This shift was confirmed by an EA spokesperson in a statement to TechRaptor.net.
"The teams in EA Worldwide Studios are packed with talent, and more than ever, we're driving collaboration between studios on key projects. With multiple major projects in development in Montreal, we are merging BioWare Montreal with Motive Studios. This is an on-going process, but there are many exciting roles and opportunities for everyone on the team."
Recently BioWare experienced another big shake up, with Aaryn Flynn relinquishing General Manager duties to Casey Hudson – who worked on both Mass Effect 3 and preliminary designs on Anthem. His tenure only recently started, but he'll be overseeing BioWare's big new IP, which made a great impressions at E3 this year.
What this means for Mass Effect, Andromeda and its supposed DLC is still up for debate, but it seems earlier reports citing the exclusion of any single-player DLC seem pretty bang on at this point and time.
Last Updated: August 1, 2017