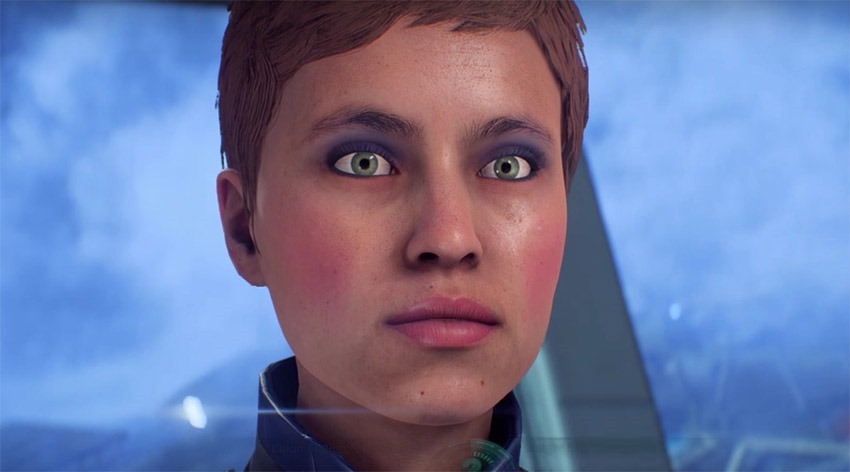 Today is November 7, which as many of you know is also called N7 Day, which is a lovely day to celebrate one of gaming's best space opera series, Mass Effect. There's very little to actually celebrate though. After the dismal performance of the last game in the series, Mass Effect Andromeda, the whole thing is on hiatus.
The game released to largely scathing reception, thanks in part to a number of bugs and other issues that saw the game derided. Here's the thing though. While the game wasn't nearly as good as say, the second (and best) game in the original trilogy, it certainly wasn't terrible. In fact, there are many elements of it that are superior, including the expanded combat that allowed for fun experimentation, the interaction with crew members and some genuinely interesting characters.
"You've probably seen some examples of the game's poor writing and some of its subpar animation by now, and your face is likely tired of it all," I said then." It does start off that way, and your character and crew – particularly the human ones – all seem to be plasticine puppets with Parkinson's disease. While there's little that can be said to excuse the jarring animation, it does seem to get better or at the very least become less noticeable. It's all excused within Andromeda's climax, which delivers just the sort of tense and epic space opera stuff we've come to expect from Mass Effect. By the end of it, it felt like I'd done something important."
On that note, the game has been polished up nicely, though it won't be getting any DLC and the series is on the shelf. Now, it's been polished even more, at least for Xbox One X players. The game's received a 1.68GB patch that enhances it for Microsoft's beastly console, letting the game run at an apparently native 4k. How nice.
Last Updated: November 7, 2018