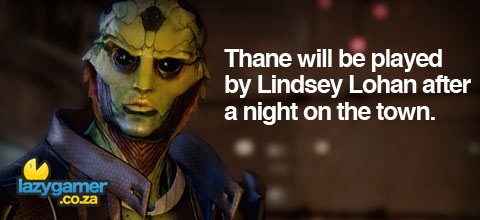 Yes, the Mass Effect movie has become a reality. We have news from heatvisionblog.com that the Mass Effect movie rights were officially picked up by Legendary Pictures.
The movie is still in early development, but you will be glad to know that they are currently in talks with script writer Mark Protosevich (I Am Legend, Thor, The Cell, Poseidon) to pen the Sci-Fi epic set in space.
While many of you may argue that the Mass Effect games are cinematic experiences in themselves, you can't deny that a universe and story as smart and well crafted as Mass Effect has the potential to become our generations Star Wars if done properly.
Once upon a time, many moons ago, I put together a casting call for the Mass Effect movie. Times have changed and new characters have been added, who do you think should be cast as the characters in the movie?
Let us know in the comments.
Source: Heatvisionblog
Last Updated: May 25, 2010