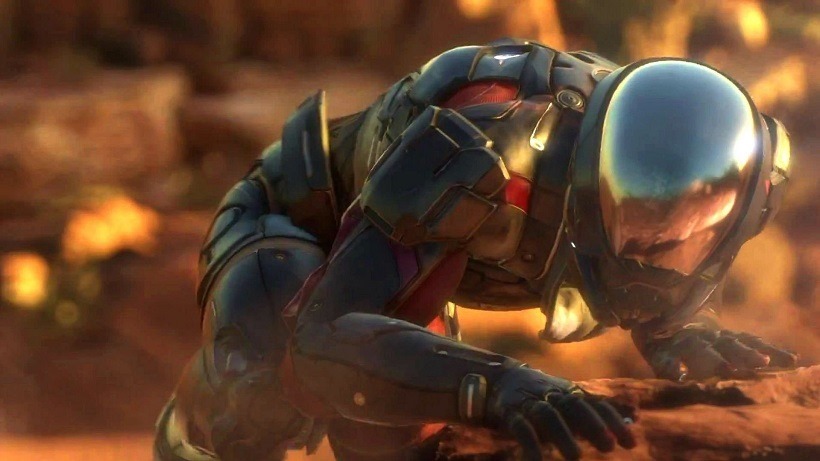 Mass Effect Andromeda isn't being called a reboot, but it's for all intents and purposes exactly that. There's a new team behind it at BioWare, Ii isn't going to be directly linking to past entries in the series, and it's set in a whole new part of the universe, with a whole new cast. This doesn't mean there aren't some lingering questions as to how this new trilogy will refer back to the one that started it all, and that set to be explored in the recently announced novelizations.
Publisher of the four new upcoming novels Titan has detailed their plans for the series a little more, specifically about how they will tie together some of the older Mass Effect stories, and the imminent newer ones. While some books will introduce new characters and locales, others will answer some of the lingering questions avid fans have concerning the Mass Effect universe, and how it links up with Andromeda.
"The novels will act as prequel and sequels to the events in the games and will become part of the overarching Mass Effect saga. They will focus on key characters and answer the many questions fans have been asking."
That sounds a lot more exciting than many  other videogame novel adaptations, and reminds me a lot of the approach Disney took with Star Wars and their highly successful novels leading into the new film trilogy. The first of the four books releases this August, while another two will release in March and September of 2017 respectively. The final in the current run will only land in 2018 – just in time for talk of the Andromeda sequel. Maybe.
There are many questions Andromeda may or may not answer, so it's nice to see die-hard fans will have other avenues to explore the engrossing universe of Mass Effect. All we can hope for now are novels that are just as interesting as the games they are named after.
Last Updated: June 27, 2016