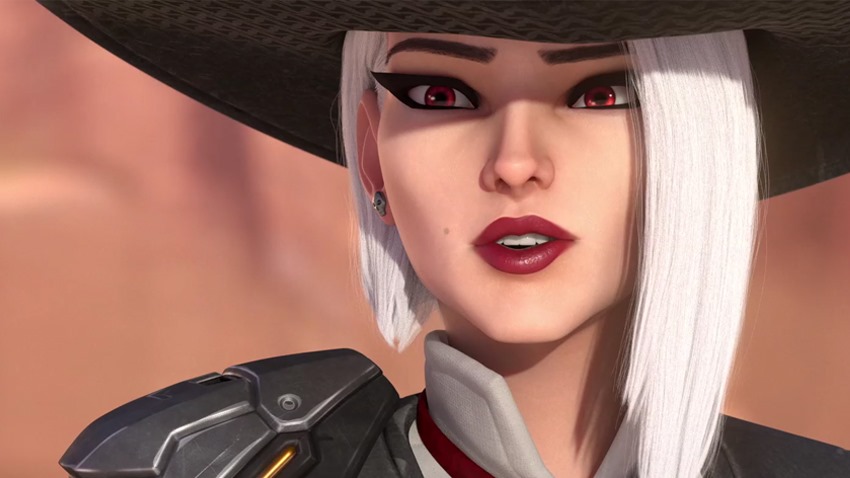 If you're an Overwatch fan, the one thing you can always look forward to at BlizzCon is a new Overwatch Short. Last year we saw the Reinhardt, and last night we got to see a "Reunion" of old friends in a gun-slinging battle on Route 66. Jesse McCree (or just McCree) meets old rivals of the Deadlock gang including Ashe, their leader. Their relationship is unclear, but they definitely knew each other. Ashe is incredible, and everything you'd want in a ruthless gang leader.
In true Wild West fashion, the Deadlock gang derails a train looking for loot only to be met by McCree who just finished his breakfast on Route 66. Not looking for any trouble, McCree asks for one crate which then sparks the attention of Ashe. An awesome gunfight breaks out with McCree coming out on top and then we meet an ominous character. She looks like an Omnic, but a lot better. We still have no idea what or who she is but she seems to be tied to the Overwatch team. Assumptions aside, the main focus here is Ashe as she was announced as the next hero shortly after the cinematic. Ashe is, however, unlike any hero we've seen to date and her abilities look incredible and fun to play. Overwatch offered an insight into Ashe and her abilities.
During the "Overwatch: What's Next" panel, the team discussed the elephant in the room – Bob. Ashe's ultimate ability calls her trust omnic Bob to the battlefield where he charges forward, knocks enemies in the air and then starts shooting. He's essentially a seventh hero on the field and acts much like a normal hero when it comes to deathmatch games and capture points by still keep the point active for the team, or taking a point away. That's an incredible game changing mechanic if used correctly and Bob seems to be all the hype. There's also an array on interesting outfits for Ashe (and Bob) which Blizzard revealed.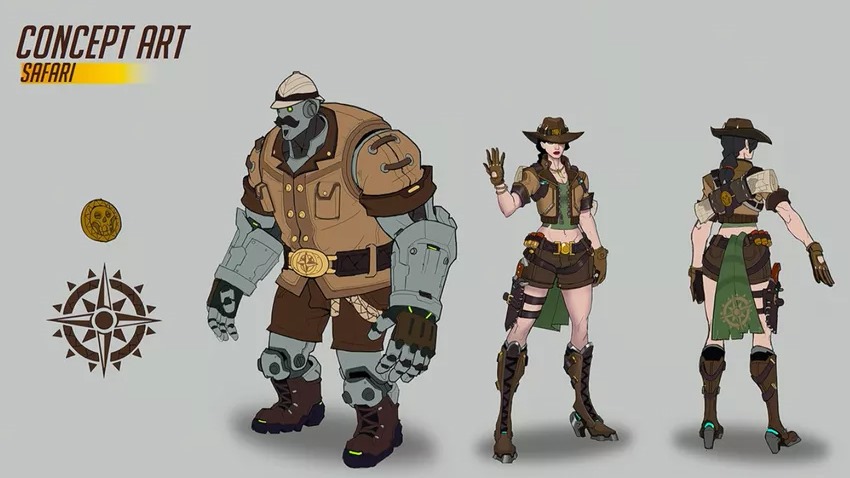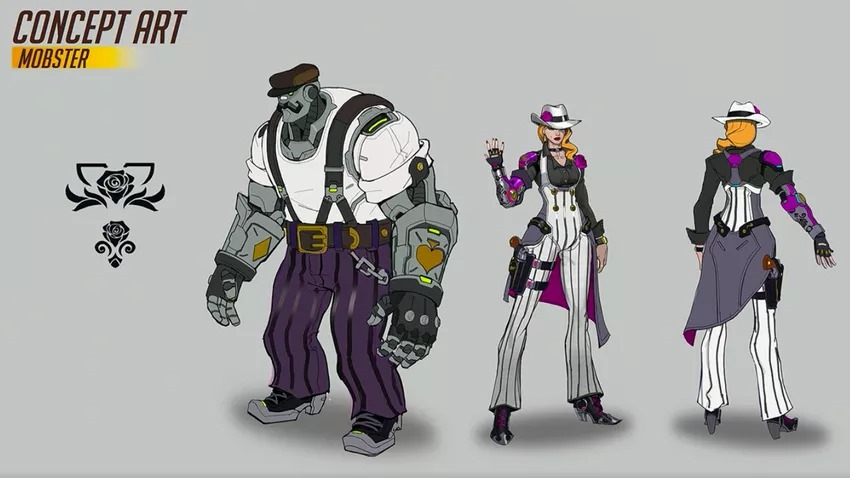 She has a knock-back, can quick-scope, has dynamite and, of course, she has Bob. Joining the baddies, Ashe is one of the best mechanically-looking heroes Overwatch have brought out to-date, at least in my opinion. I can't wait for her to be released so I can ruin everyone's game while trying to figure her out until she becomes completely overpowered and dominates everyone. What was most interesting about the panel is the how passionate the artists and developers talked when discussing how they came up with Ashe and her look and you can see both the animated short and overall design were a lot of fun. Bob is the real winner, though.
Last Updated: November 3, 2018