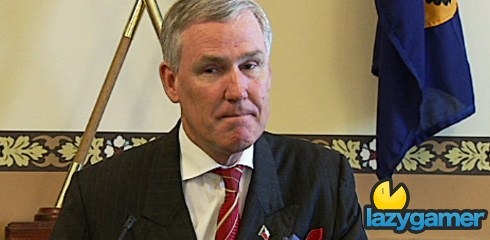 Michael Atkinson in the infamous South Australian attorney general has finally accepted that his ideals are outdated and has announced his resignation from politics.
However the kicker is that he is still obviously quite the good politician and even though he has announced his resignation he will only be stepping down after the next full election in… 2014. Democracy at its finest.
Obviously the archaic lack or R18 rating in Australia is now coming to an end but depending on how pedantic Michael really is it could take up to 4 years for the laws to be altered.
Source: AdelaideNOW
Last Updated: March 22, 2010