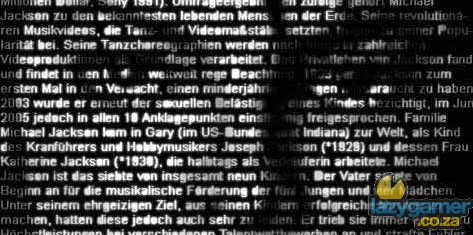 After the recent death of The King of Pop, Michael Jackson, there have been many rumors floating around that MJJ Productions had plans to develop a game starring old Whacko Jacko.
Well the rumors have been just about altogether confirmed that in actual fact MJJ have been developing the game for several months already. Yeah and it features MJ's likeness (although we're still not sure which one they're referring to) along with his apparently prerecorded speech.
As you could only expect, the title (whatever it may be) will also include a bunch of Jackson's most popular hits.
Apparently the title will be available on both the Xbox 360 as well as PS3. Its also said to be released over this upcoming Christmas although I remember reading some rumors a while back about it only being available on the PS2; PS3 and Wii. This was allegedly because Sony owns the rights to the star's music.
Source: mcvuk
Last Updated: July 13, 2009