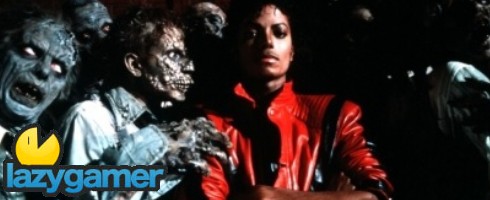 Following the death of Michael Jackson, otherwise known as Whacko Jacko, a modder has created what can be described as one of the coolest tributes to the icon. Yep this fan has actually created a mod for Left For Dead that replaces the games soundtrack with with selected songs from the The King Of Pop.
The modder had this to say:
…the King of Pop lives on in the most comprehensive, thrill-inducing, funk-inspiring MJ-related L4D music pack available on the internet… for rocking away the zombie apocolypse.
Some of the songs you can expect to hear whilst kicking some zombie ass include (but by no means are limited to the following),
Thriller
Smooth Criminal
Beat It
Billie Jean
Bad
Scream
Now I'm sorry but lets face it – the only thing coller than cracking some zombie skull, is cracking some zombie skull to an awesome 'Thriller' soundtrack. Can I get a howl's yeah!? Oh and you can check out some videos related to this right over… here and even some more over… uhm… here but also check out the authors details and start downloading the the 'Thriller' menu screen right here and finally get the mod already… where else but here!
But if you really want to, then check out the Thriller menu vid right below.

Source: clanbase
Last Updated: July 3, 2009