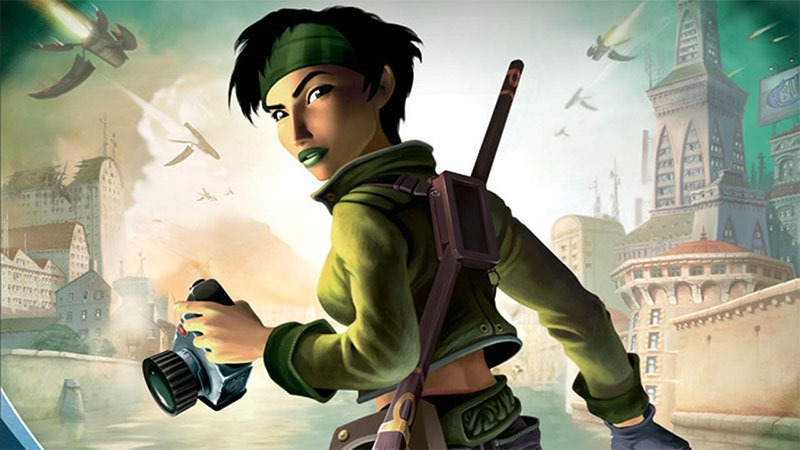 There are three things in videogames at the moment that people just need more information about. The biggest one, obviously, is Red Dead Redemption's sequel – which was officially announced yesterday. We're getting a trailer for that game tomorrow too, so I think people's desire for information will be sated for a bit.
The second is the Nintendo NX. While many South Africans just could not manage to care less, the world at large is very interested in what Nintendo has to reveal – and rumours suggest that we'll be seeing something about it this week, with a full reveal next week. Exciting times.
There would be a fourth, but Blizzard has dragged out its Sombra reveal for so long that nobody on the planet cares anymore. The last one, then, is Beyond Good and Evil 2. Recently officially announced, the sequel to one of Ubisoft's finest games is finally coming after years of rumours and speculation. We know very little about it right now – but franchise creator Michel Ancel has revealed a little about why it's taken so long to put out ay news on his Instagram account.
Sharing a picture of come concept art from 2008, Ancel said that while the game has a playable prototype years back, it was beset with technical issues.
Here's what he said:
"The game was playable with many prototypes . All videos where realtime but we had too much technical issues . We wanted planet exploration , space travel , cities … All this was also supposed to be in BGE 1 … Instead of not doing the game of our dreams , we decided to return to 2d , have fun with Rayman and go back at work for Beyond good and Evil 2 . We still have loooooots of work but now the tech is ready and the team is fantastic!"
I'm happy the game is being made, finally – but I'm happier it was delayed because the recent Rayman games have been sublime. The question of course, remains as to whether or not the game will be an NX exclusive as rumoured. Thankfully, probably not. In that same thread, Ancel said that there are "No specific platforms for now."
Last Updated: October 19, 2016