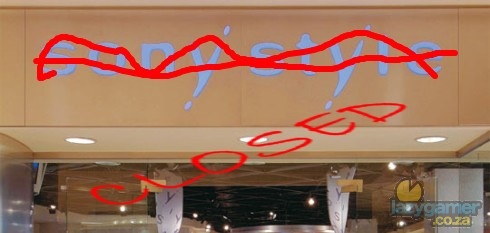 Okay hands up who can see that I made that image myself? The point behind me showing off my terrible graphical abilities is simply this.
Sony has recently announced that they are closing down the Sony Style flagship store which was also the only PlayStation store in existence. The Metreon store has been the scene of many a PS3/PS2/PSP launch party and it's a sad day indeed to see the end of it.
But it's not like we are losing out on huge multinational branded stores seeing that Microsoft has just announced that they are entering into the retail store market as well.
Personally I see no reason for these types of stores and rather see them as ludicrously expensive marketing exercises… but who am I to tell them what to do.
Opening soon near you, a new Microsoft experience store…
Last Updated: February 16, 2009