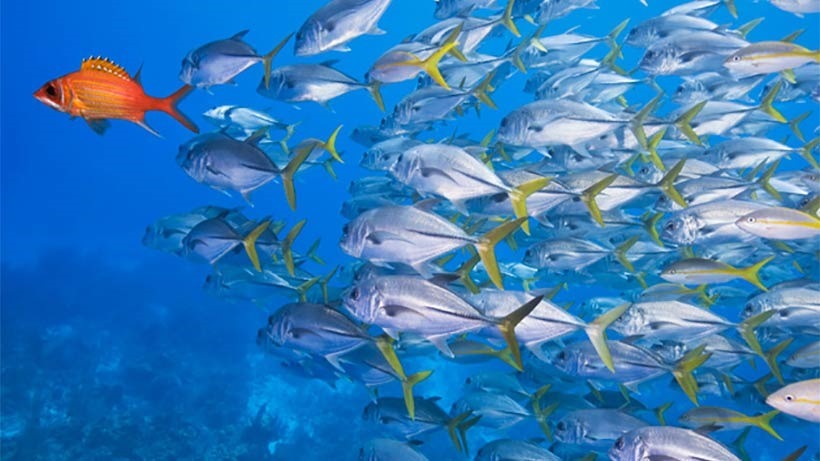 ScribbleLive, the marketing and content platform and liveblogging tool has released a report on the biggest influencers to come out of this year's Consumer Electronics Show in Las Vegas. According to their data, Microsoft is the most influential gaming brand on the planet – but there are a few issues here.
Here's how ScribbleLive got to their conclusions:
"The ScribbleLive Insights application analyzed over 100 million articles from news, blog and social media sources to identify opinions from and reactions to the various product categories, people and brands featured at the event. Insights calculated a proprietary influence score (the "attention index") based on the people or entities that reacted to an announcement.

This was weighted by their influence on a given theme, the credibility of the outlet where the reaction was published or consumed, and the volume of reactions generated by the opinions within the studied timeframe of January 1-8, 2016."
According to their weighted metrics, Microsoft is the most influential brand when it comes to games, both before and after CES. Take a look: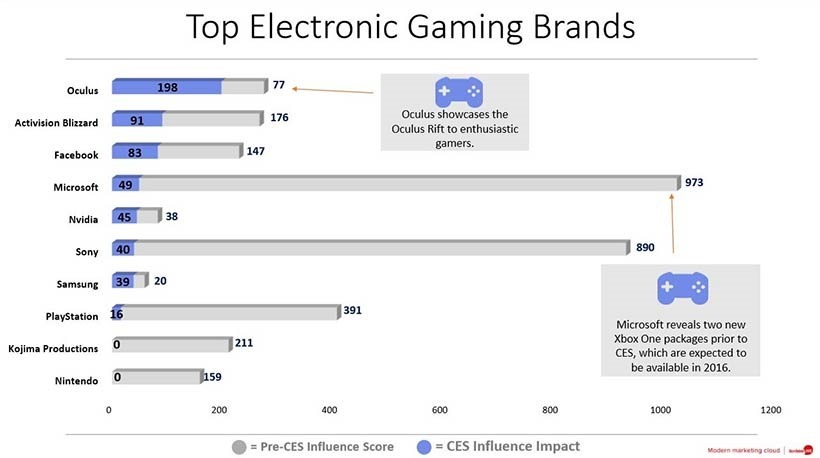 Sony comes up just a little before them, but here's where their methodology seems to fall apart. You may notice that PlayStation is listed separately, while there's nothing to suggest Xbox even makes the cut – so it's likely that Sony, and its PlayStation brand exert greater influence.
Another hot topic is Virtual Reality, and here, according to Scribble Live, Oculus is king, having generated the most hubbub prior to, and after CES. Of course, a lot of that could be down to the Rift's pricing reveal – so much of the coverage was about how bloody expensive it is.
You can grab a copy of the report here.
Last Updated: January 14, 2016