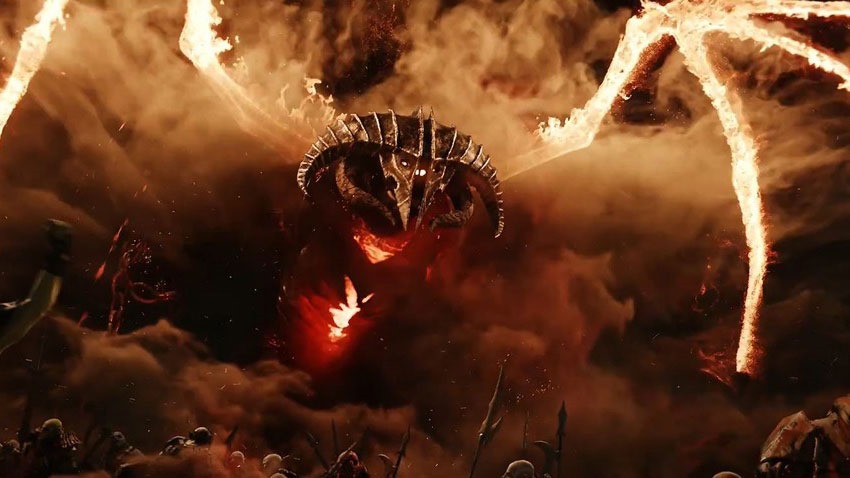 It's not often that a game readies itself for the PC market by giving potential consumers a checklist of the hardware needed to run it several months ahead of schedule. But there's clearly some confidence attached to the sequel to Shadow of More Doors, as Middle-Earth: Shadow of War has that very list ready for anyone who wants to get their rig up to speed before it launches on August 25.
According to Steam, you're going to need a PC that has a beefy injection of RAM within it so that it can handle all of that Tolkien-influenced action. According to the comments that you lot normally make however, you're probably already well prepared because you guys really really love jamming expensive bits of technology into your systems. Seriously, I have no idea how you guys afford this stuff, although I guess the answer lies in a seedy Mexican motel with a bathtub full of ice.
Not that I can prove any of that of course, because dull aching scars on my side are apparently admissible evidence in court. Here's what you'll need to get the Shadow of War into the light on PC.
Minimum
OS: Windows 7 SP1 with Platform Update for Windows 7
Processor: Intel i5-2550K, 3.4 GHz
Memory: 8 GB RAM
Graphics: GeForce GTX 670 | Radeon HD 7950
DirectX: Version 11
Network: Broadband Internet connection
Storage: 60 GB available space
Recommended
OS: Windows 10 version 14393.102 or higher required
Processor: Intel Core i7-3770, 3.4 GHz
Memory: 16 GB RAM
Graphics: GeForce GTX 970 or GeForce GTX 1060 | Radeon R9 290X or Radeon RX 480
DirectX: Version 11
Storage: 60 GB available space
That's…that's a lot of hard drive space that Shadow of War wants. I missed out on the first Middle-Earth game, and I'm somewhat too arsed to move my fingers towards the keyboard to find it on Steam. I'll wait until August for the sequel then, which looks rather lovely in that trailer with the talking head that promises blood, war and even more nemesises than usual. Nemesi? Nemeses? Dammit F7 key, you have failed me for the last time!
Last Updated: March 1, 2017