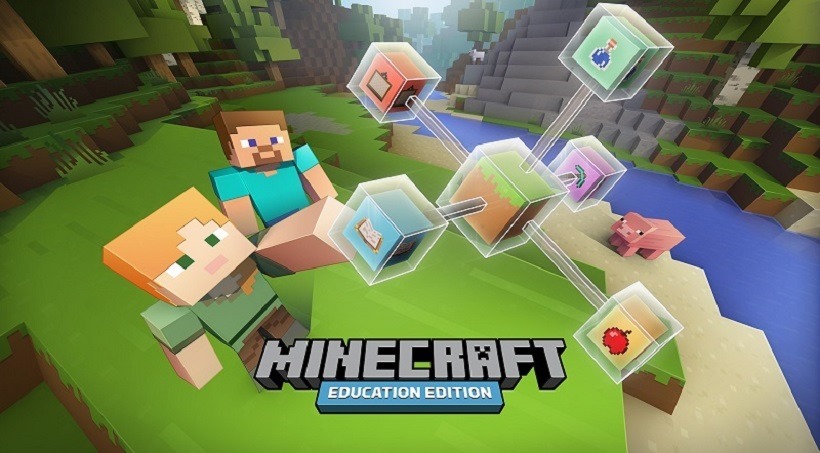 Minecraft is an imagination stimulant and has been a playground for thousands ever since Mojang launched it years ago. Since then its been scooped up by Microsoft (for a pretty penny too), and so far the software giant has been trying to find new ways of using Minecraft to reach different audiences. Those plans took a step in the right direction yesterday with the announcement of Minecraft: Education.
MinecraftEdu, a private company that has been repurposing Minecraft for educational purpose, has now been added to the inventory of Microsoft. The acquisition has been months in the making it seems, with MinecraftEdu working with the new game owners ever since the purchase of Mojang. Since then their collaboration has been strictly private, but that all changed yesterday with the announcement of the new Minecraft version.
Minecraft: Education Edition alters the digital building game to make it easier for educators to set tasks for pupils. Features such as co-ordinates for pinpoint navigational skills and collaborative building exercises are available at the touch of a button, allowing multiple learners to log into a single world and collectively tackle tasks as a team. There's also a custom-built tool for snapshots, allowing any learner to add their progress to their portfolio.
It's a product that Microsoft hopes to launch in the next few months with an annual fee of $5, although there is also a free version planned for launch too. It's a clever way to engage children in learning too, with most already familiar with Minecraft and its systems. Being able to teach valuable skills through playing engage children more to the active learning process, so I'd say Microsoft is really on to something here.
And if it becomes a hit with frequent updates and new additions who knows? Instead of dusty white chalkboards our children might grow up with a far more colourful, blocky introduction to some of life's most important principles.
What a time to be alive.
Last Updated: January 20, 2016