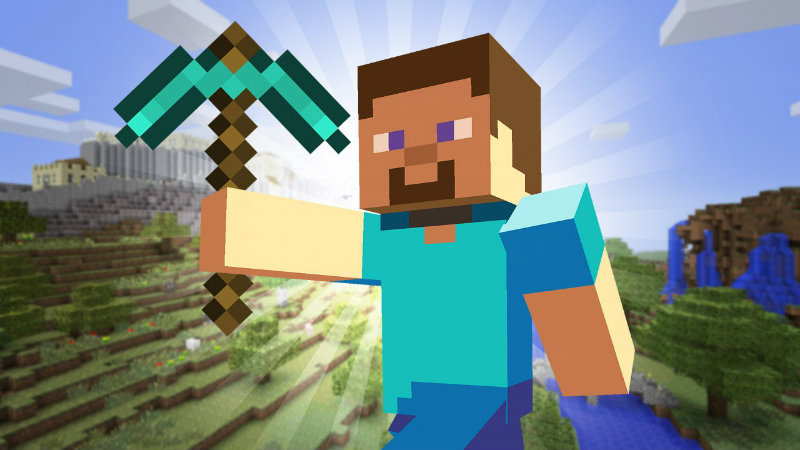 We all know Minecraft is a big deal – why else would Microsoft have bought it for $2.5 billion? Even though I know it's still wildly popular on YouTube, I sort of figured that sales had slowed down by now and people were moving on to other games. Oh how wrong I was.
In a rather interesting feature in the New York Times Magazine, the latest stats about Minecraft are revealed.
Today it costs $27 and sells 10,000 copies a day. (It's still popular across all age groups; according to Microsoft, the average player is between 28 and 29, and women make up nearly 40 percent of all players.)
But the article looks at a lot more. A core focus is something we've heard about for a while now – Minecraft is a great tool for kids to education themselves. Sure, it's fantastic for creativity in general, but it also gives kids the opportunity to learn about coding basics through things like red stone mechanisms. Plus, it has pretty much replaced traditional building blocks as the "good play" that parents hope their kids will engage in. I thought that would pretty much be where things end, but there's actually more to what it's teaching.
Playing with other kids on online servers, Minecraft is teaching server support and admin, as well as social skills:
Seth Frey, a postdoctoral fellow in computational social science at Dartmouth College, has studied the behavior of thousands of youths on Minecraft servers, and he argues that their interactions are, essentially, teaching civic literacy. "You've got these kids, and they're creating these worlds, and they think they're just playing a game, but they have to solve some of the hardest problems facing humanity," Frey says. "They have to solve the tragedy of the commons." What's more, they're often anonymous teenagers who, studies suggest, are almost 90 percent male (online play attracts far fewer girls and women than single- player mode). That makes them "what I like to think of as possibly the worst human beings around," Frey adds, only half- jokingly. "So this shouldn't work. And the fact that this works is astonishing."
There are still instances cited in the feature about girls facing some harassment in the online communities, but from servers to YouTube, Minecraft is encouraging sharing and socializing in a constructive way. As an alternative to Instagram or Snapchat, it gives kids a place to collaborate and engage with each other, essentially doing what all our kindergarten teachers always wanted from us – playing well with others.
I'm still shocked that Minecraft is selling 10k units per day – I thought everyone would have a copy of the game by now. It's impressive that so many years on, it's still attracting new players and keeping them interested. Minecraft is the second most popular search term on YouTube, and it's clearly teaching valuable skills. I wonder if we'll see more advanced computer science students entering university when the Minecraft generation is ready to start tertiary education.
Last Updated: April 18, 2016