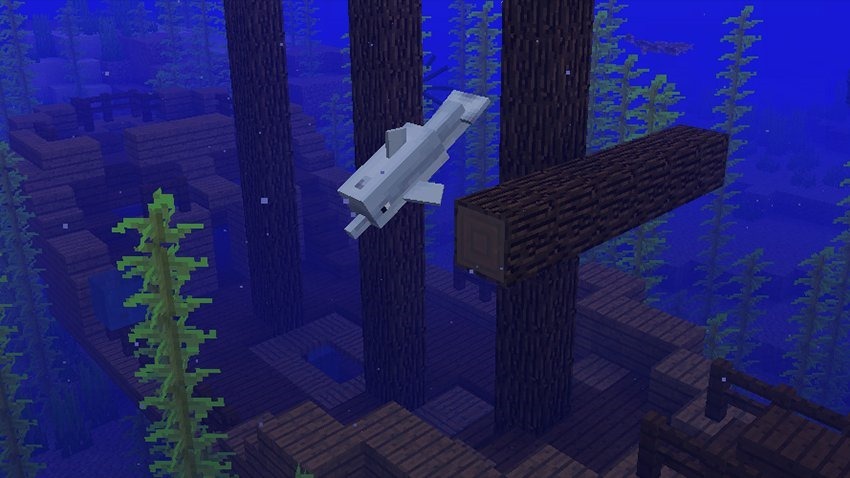 The next update for Minecraft will be the very last one. At least, for the legacy console versions of the perpetually popular block breaker slash builder. Update Aquatic is the next big bundle of fresh content for the game, and it will be the last one to grace the Xbox 360, Ps3, Vita and Wii U.
The update, as its name suggests, adds new watery stuff, like turtles, dolphins, underwater biomes and other sub-marine blocks. This update isn't even coming to the those playing on the Xbox One and Switch version of the older game. Instead, players are urged to transition over to the Bedrock version, though the Switch has yet to receive it.
Microsoft has said that it's giving up on those older versions as those playing them make up a disproportionately tiny portion of the player base.
"Although we'd love to keep bringing new content to all our players forever, the older generation of consoles now make up less than five per cent of our active players," a Minecraft spokesperson said in a new blog post."We've made the difficult decision to focus our efforts to support players where they play Minecraft the most and where we plan to add new features: on Java, PlayStation 4 Edition and the versions of Minecraft made with the Bedrock Engine on other consoles, mobile, and Windows 10."
The PlayStation 4 version will continue to receive updates, but isn't nearly as up to date as the Bedrock edition. It also doesn't play nicely with the other consoles.
Last Updated: May 4, 2018