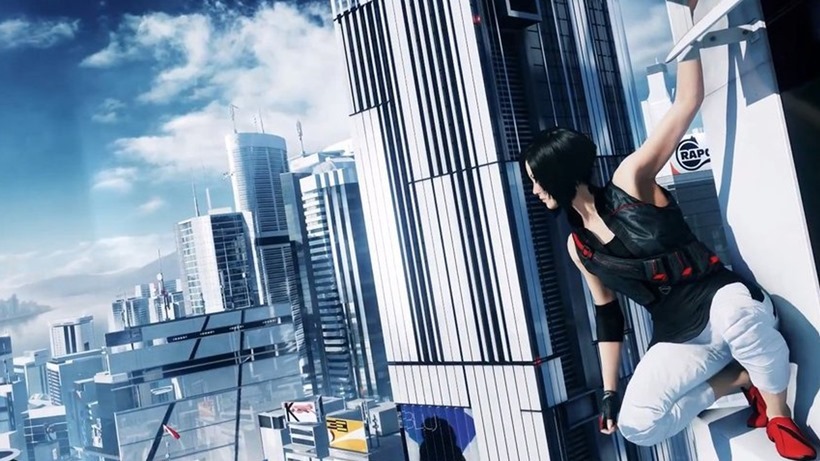 In a peculiar year-on-year pattern, the first three months of 2016 have become stuffed with titles not intent on trying to go toe to toe with holiday heavy hitters. Games such as Deus Ex, XCOM 2 and Far Cry Primal have all opted for the early Q1 route, with Mirror's Edge Catalyst previously occupying the same space. That changed last night.
EA has decided to delay the sequel that almost never was, pushing back the preboot to Faith's next adventure by a few months. Mirror's Edge will now only launch on May 24th, with the extra time being used to polish it up and ensure a true successor to a game that you either loved or hated at the time. Senior Producer Sara Jansson explained.
"We will use these few extra months to make sure that when you step into the massive City of Glass and experience the rise of Faith, it's as entertaining, impressive, and memorable as it can be."
And while that seems like reason enough, it could very well be EA not wanting to test whether Mirror's Edge – a niche game in its own right – can stand up against more established franchises. It was previously set to release on the same day as Deus Ex: Mankind Divided and Far Cry Primal, both games that have had extremely positive pasts. Sentiments not quite shared by a large majority of original Mirror's Edge players.
Either way, I'm not exactly complaining. Having that many games on the same day makes purchasing tough, so I'm all for waiting just a few more months for EA's sprawling parkour adventure. I mean, we've waiting nearly seven years already. A little more won't hurt, right?
Last Updated: October 30, 2015