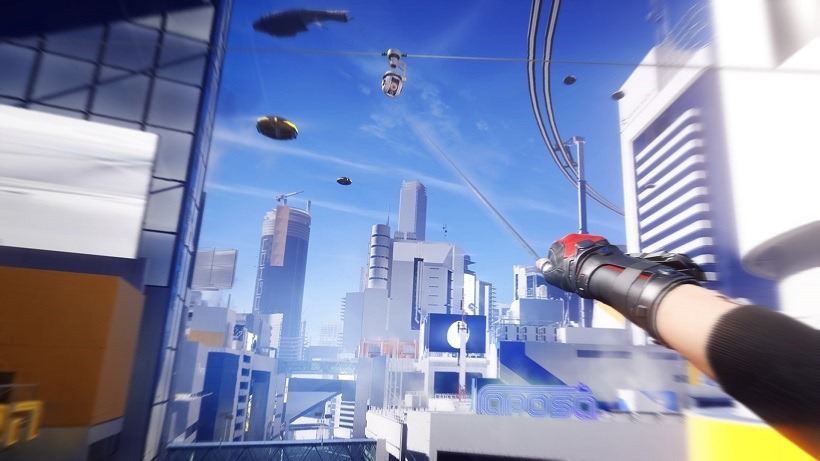 Mirror's Edge Catalyst is going into closed beta next week, and it's always been a little surprising for a predominantly single-player title to be having a test like that so close to launch. Developers DICE have detailed some social features that the game will ship with, which will also apparently be running on a new online platform that the team has never really tested with high public strain. So it's for that reason that Mirror's Edge is now coming two weeks later than normal.
Suffering it's second delay now, Mirror's Edge Catalyst will now launch on June 9th as opposed to May 24th, giving DICE a few more weeks to take in all the feedback that they hopefully received during the closed beta. Catalyst's game director briefly detailed how some of the social features work, before revealing the slight delay to the parkour focused platformer.
Taking on Dashes designed by DICE, creating your own Time Trials, climbing the Leaderboards, and connecting with your Runner friends are some of the Social Play features we're really excited about – and something we want to play flawlessly.

To support the Social Play features, we are using a brand new online technology. We also want to make sure we have the opportunity and time to address player feedback from the Closed Beta.
Social features are being kept rather light, with Catalyst firmly focusing on its open-world single-player over anything else. The freedom of the open-world will be able to be sampled during the closed beta, with a handful of main and side missions open for tackling. This should introduce you to a more fast, fluid platforming system as well as Faith's interlinking hand-to-hand combat. No more grinding to a halt to pick up a shotgun like the last game.
Mirror's Edge Catalyst is looking rather spectacular too, but it's going to need to make a much more mainstream impact if it expects to become a proper franchise. Even Catalyst's existence is a surprise given the underwhelming performance of the debut title, so here's to hoping Faith's next outing is a little better well received.
Last Updated: April 22, 2016