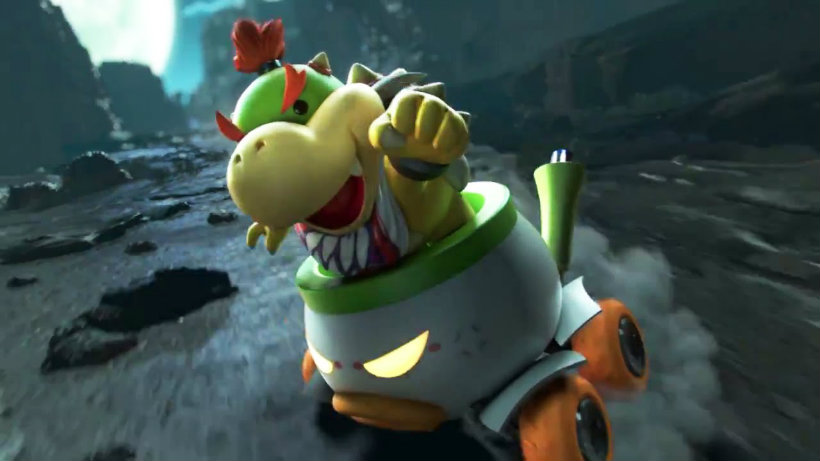 Mario isn't meant to make sense, is it? I mean, it's all just an excuse to guide a strangely lovable character through some bizarre levels on a quest for his princess girlfriend who may or may not have run off with Bowser of her own volition. Mr Miyamoto has made a video debunking some Mario myths, but some of them raise even more questions.
Here is the rather cute video:
Okay, so Mario really does punch bricks and Super Mario Bros 3 (which, incidentally, is one of the best games of all time), really is just a performance. However, I'm a bit worried about his answer to the question about Bowser. When asked if he knew who Bowser Jr's mom was, he nodded and pointed to himself. Um, so if he's Bowser Jr, doesn't that mean that his dad is Bowser. So what was Mr Miyamoto doing with his dinosaur-esque creation and where to baby Bowsers come from? This definitely was missing from my sex ed class, and my imagination is making me wish it were missing from my brain all together. Just look at the thumbnail for the video and imagine… never mind. Stop, stop it now!
Of course, this is all just a way for Nintendo to make us all think we can be Miyamoto-san, too, what with the launch of Mario Maker today. Make all your own levels, play other people's creations and pretend that you are actually a great Mario creator. Then remind yourself that you have to be this awesomely crazy to match Mr Miyamoto, and resign yourself to your fate.
Last Updated: September 11, 2015