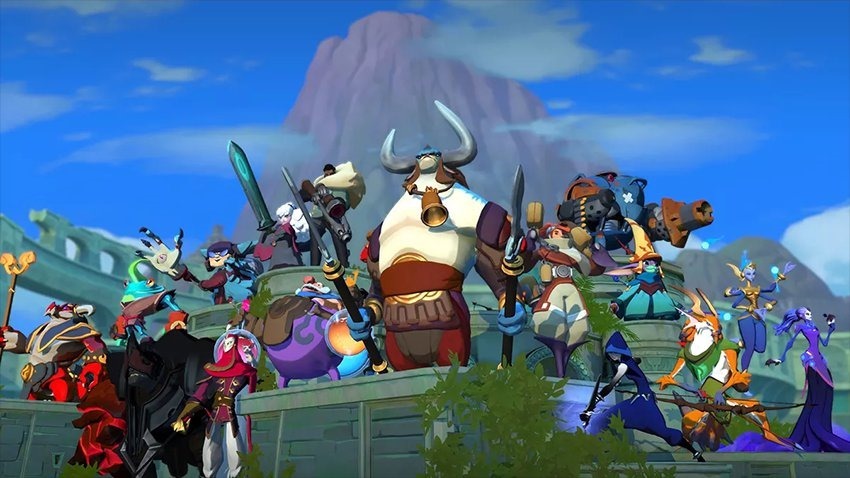 Last year November, Gigantic developer Motiga laid off most of its staff, keeping a skeleton crew on-board to keep the game updated.
It should come as no real surprise then, that the MOBA/Hero Shooter hybrid will soon be shutting its doors for good. In a statement posted yesterday, Motiga announced that Gigantic will be shutting down on July 31.
"It is with heavy hearts that we announce the January Update is the final content update for Gigantic, and the game servers will be discontinued on July 31, 2018. The journey over these last few years was met with outstanding support from our players and we are all very proud of the incredible experience Gigantic is today. The team wants to give a big shout out to our awesome community – both those who have been with us since the beginning as well as those who just picked up the game recently. We want to extend our sincere gratitude to everyone who gave Gigantic a chance."
It does mean that if you've ever wanted to give it a shot, now's the time. With the game sunsetting, all microtransactions have been switched off, so you'll be able to play as whoever you like.
I played the game when it was still in beta, but MOBA-styled mechanics have never appealed to me, and I haven't touched it since.
As these things seldom are, it wasn't an easy decision:
"Discontinuing Gigantic was not an easy decision. The game is a unique and exciting experience that captured many hearts and minds. Unfortunately, it did not resonate with as many players as we'd hoped. Over the last several months, the teams at Motiga and Perfect World looked into viable options to sustain Gigantic. However, the current state of the game has restricted options for further progress and relevant content updates, and delivering basic features while also fixing long-standing issues was more complicated than expected. Despite our best efforts, we were unable to find an impactful solution that would help Gigantic break through in a crowded market."
Last Updated: February 1, 2018