Earlier this week Infinity Ward went on a marketing campaign to let everyone know that there first DLC will be arriving on the 30th of March so all those suffering from Mapathy will be saved.
DICE have responded in a direct attack on MW2 by also announcing it has a cure for Mapathy and their cure is free and will also land on the 30th of March.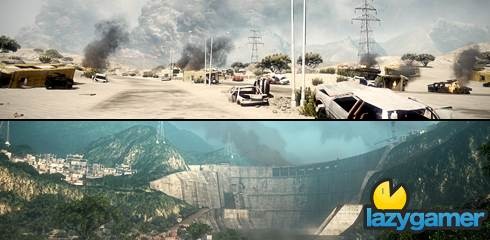 You have to hand it to the Battlefield team for taking on Modern Warfare 2 so directly, I am enjoying this competition and am now just waiting for Activision or Infinity Ward to start fighting back.
The good news from our perspective is that whichever FPS is your flavour of the week you are going to be getting some new maps come the 30th of March.
The Battlefield ones will be free to all VIP code holders (which should be everyone who purchased a new copy of the game) while the Modern Warfare 2 ones will be charged for. Price still to be communicated.
Last Updated: March 12, 2010