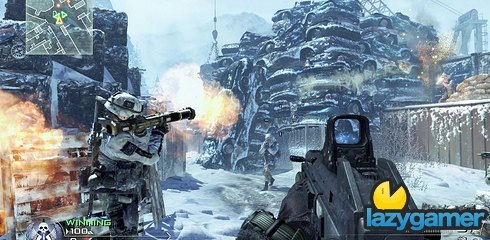 The overpriced Modern Warfare 2 DLC that arrived on the Xbox 360 a while back is now finally making it's arrival on the PS3.
Tomorrow morning you will be able to download the 3 new maps and 2 refurbished maps for the not so tiny price of $14.99.
You can read up and view a video about all the maps by clicking here.
I was honestly hoping that the community would revolt against the pricing that Activision tried out with this map pack but after it was downloaded by over a million people in the first few days it has become apparent that we are willing to pay whatever is asked of us for DLC.
Modern Warfare 2 is still one of the best games I have played in this generation and I highly recommend anyone who hasn't tried it to head down to your local retailer and pick up a copy, but this DLC is just too much for me. Which is sad because it effectively killed my online gaming time with MW2 since so many people picked up the new maps.
Source: Playstation Blog
Last Updated: May 4, 2010