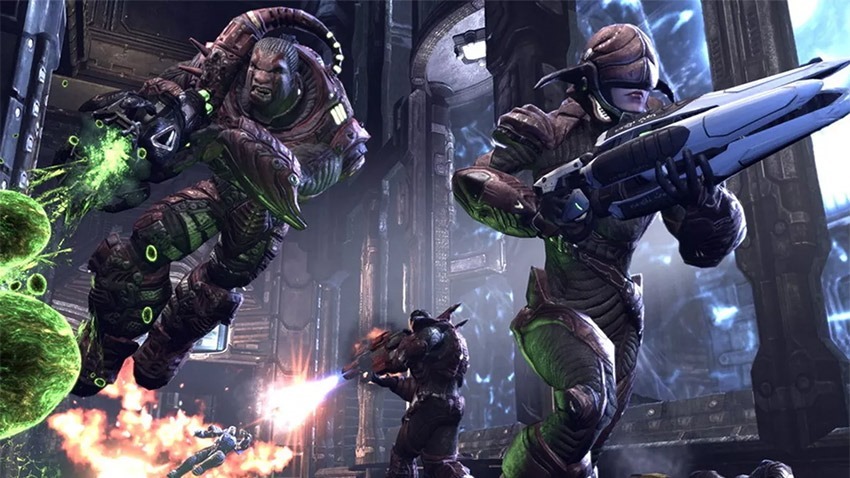 As far as game output goes, Epic Games is all about Fortnite Battle Royale. And it makes sense. Epic struck gold with their free-to-play game, but it's seen their other games take a back seat. Paragon was cancelled, while Fortnite's Save the World is hardly given any love. For many older fans, the one Epic Games title they're waiting for information on is the upcoming Unreal Tournament.
The ninth instalment in the revered first-person shooter franchise (and the first since 2007's Unreal Tournament III) was being developed with help from the community. It was originally revealed in 2014, and would bring classic modes like Unreal Deathmatch, Team Deathmatch, Duel, Capture the Flag. and Instagib CTF to a new generation.
You may have noticed from all this past-tense talk that it's just not happening anymore. Speaking to Variety, Epic boss Tim Sweeny confirmed that Unreal Tournament 4 was no longer in active development.
"Unreal Tournament' remains available in the store but isn't actively developed," he told Variety. "We've recently worked with GOG on making classic Epic Games titles available and we're planning to bring more of them to the store in their original glory."
Fortnite continues to have astounding popularity, so it makes sense that ll of the company's resources were diverted there. The game makes so much money for Epic that it's allowed the company to do cool things, like paying asset creators a bigger slice of the pie, and giving developers more money for games they sell on Epic's impending digital storefront.
Last Updated: December 5, 2018