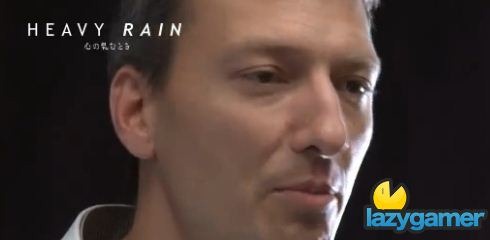 I am really interested in Heavy Rain and while this video is a little bit rambling at times it does raise some interesting points later on.
Such as the fact that the game always continues even when you die, there are multiple main characters and if you die the game continues with the consequences of your failures.
It is also pointed out that this is very much an adult game, it isn't full of gore or sex but it has moral choices that are above and beyond your average teenager and all children.
Check it out after the break.
There is still no release date set for this title but he does mention that it will be announced shortly…
Last Updated: October 20, 2009