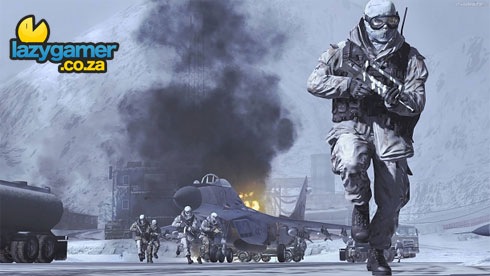 Did you buy the Stimulus pack for Modern Warfare 2? Did you feel you got your money's worth, but are starting to grow a little tired of the new maps? Then you best contain your giddy excitement, because more are on the way.
Infinity Ward's second pack of multiplayer maps for Modern Warfare 2 will hit Xbox Live June 3, with PC and PS3 players to get map love a little later.
The Resurgence pack will contain a mix of brand new an old maps for you to shoot people on – giving you many new areas to spawn camp! To celebrate the announcement, there will be two Double XP weekends for those of you still aiming for prestige. First one starts Friday, May 28, and the second on Friday, June 4 – which comes just in time for the new maps. Huzzah!
The old maps are Vacant and Strike, while the new maps are called Trailer Park , Carnival  and Fuel.
There's no word yet on pricing, but considering how successful the Stimulus pack was, expect it to be another 1200 MS Banana Dollars.
Last Updated: May 14, 2010