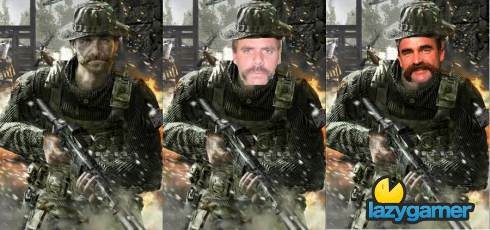 So we have reached the half way point of Movember and I hope at least some of you have resisted the urge to shave that Mo off just yet.
Yesterday I managed to be called a paedophile twice and an old man about 3 times. My wife can't stop laughing at me and a work colleague is convinced I look like Merv Hughes' love child.
So all in all this is going great… The real important part of Movember however is raising money for CANSA to help research and support Prostate Cancer which is one of those things that we don't normally speak about but which really is very important.
I would like to thank the following people who have already donated towards Movember and have entries into the draw for an awesome Rockstar bundle. If you have donated and you don't see your name below please let me know urgently so I can rectify that.
| | |
| --- | --- |
| Gavin Mannion | R 500.00 |
| Smit S* | R 500.00 |
| Yoko B* | R 500.00 |
| Geoffrey T* | R 500.00 |
| Designwave.co.za | R 250.00 |
| Caelex Auto Electrical | R 200.00 |
| Michael M* | R 100.00 |
| Faried L* | R 50.00 |
| Jannie T* | R 50.00 |
So all in all we have raised R2550 which is nice but I know we can do a lot better than that.
A few people have said they are having some problems making a donation, I know I myself couldn't get the credit card payment to work so I used the EFT method instead. If the site crashes out on you and you didn't receive an email confirming your donation then it unfortunately hasn't been recorded.
To confirm your donation please send through a screenshot of the payment confirmed screen or forward the confirmation email to comps@lazygamer.co.za
So are you now ready to donate? Great then head on over to the DONATION PAGE and remember to select Movember Lazygamers from the dropdown.
Oh and if you are growing a Mo then send in a pic for us to see.
If you were wondering then yes that is me in the middle… and for a more horryfing picture click here
*If you would like you full name shown please let me know in your email confirmation.
Last Updated: November 16, 2009