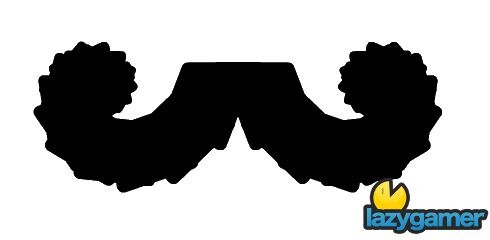 So the hair growth has been going for 5 days now and I am itchy as all hell… but it's for charity sowe gotta keep going.
There have been a few nice donations made already to CANSA but we really need to pick up the pace here we want to at least get in a couple of thousand for a very worthy cause so if you haven't made your personal contribution yet please do so and if you have or know a company who would be willing to donate to a good cause and receive some nice marketing in return please point them in this direction.
The full details are through the jump as always.
To enter this competition you need to donate R10 to CANSA to help in finding a cure and treating male prostate cancer. Obviously as always you can enter as many times as you like and each R10 will gain an entry into the draw.
For a valid entry to count you need to head on over here select the official Movember – Lazygamers dropdown option and fill in the details.
No credit card? No problem, they are happy to accept take the money directly out of your savings or cheque account, just fill in some details and your done.
Then email me (comps@lazygamer.co.za) your stub proving you donated to the correct charity like the one below.
So in my case as we can see above I donated R500 and I would have then received 50 entries into the draw. I don't expect you to donate that much and any amount is honestly really appreciated.
Let's try drop the perception that gamers are cheap, we all regularly pay over R600 for games and can easily afford R20 for a good cause.
If you have any questions please feel free to drop me a line or post them in the comments, I am happy to clarify anything that isn't entirely sure.
PS: Isn't it totally awesome that we have our own dropdown on the donation page… Thanks to Megarom for organising that one… and all the prizes… we love you guys
So you want to donate and missed the link above? Well then just click this awesome sentence
Last Updated: November 6, 2009