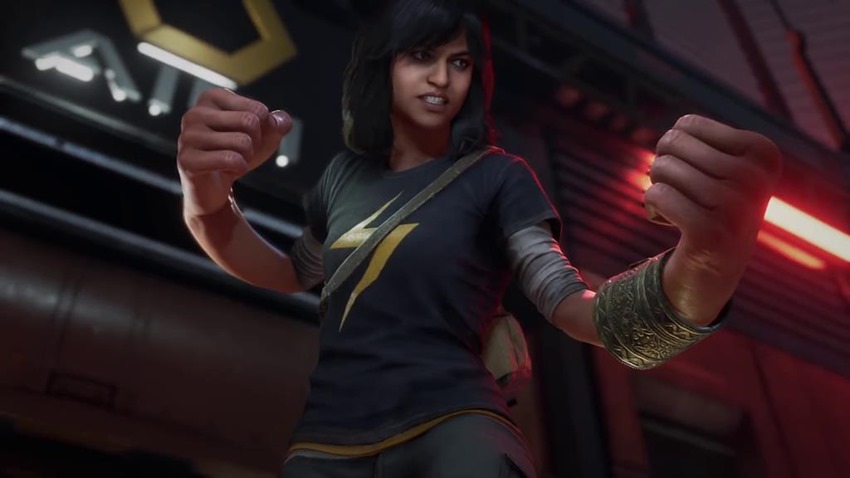 Marvel's Avengers may have a packed roster that includes a familiar thunder god, billionaire philanthropic genius in advanced armour and a shield-slinging patriot, but the team isn't just going to get a little bit bigger. It's about to become stronger than ever when Kamala Khan suits up as Ms Marvel and joins the fight.
Recently announced by Crystal Dynamics, Kamala's been seen inside of the Avengers game since day one as she narrates the experience and pops up in a younger cameo during the cataclysmic events of A-Day, but it's her arrival on the scene as a full-fledged hero that'll be the adhesive that the Avengers need to reunite and stick together in the face of a new danger that framed the team and succeeded in shattering them.
"Kamala believes the Avengers were framed and she will do anything it takes to prove that people with powers deserve a place in this world, including her," narrative designer Hannah MacCleod said to GamesRadar.
Kamala's powers have to do with stretching and morphing her body into crazy shapes. She can grow to amazing heights, or as she likes to call it, 'Embiggen.' These powers introduce a totally new element to our game and make our combat and exploration completely unique.
As for how Kamala gets her stretchy and perfectly cromulent gifts? A quick inhalation of Terrigen Mists during the A-Day event results in dormant genes being activated, a plot that stretches back (heh) to her comic book debut when exposure to said gene-altering mists resulted in her Inhuman DNA being activated.
In combat, Ms Marvel can be an absolute powerhouse as she stretches out of danger and snaps back with cartoonishly large fists and boots. She can dial up the action by growing in size to a massive level and healing herself when the odds are against her. It's not the first time that Ms Marvel has been playable in a Marvel video game (she was recently in the Switch-exclusive Marvel Ultimate Alliance 3), but this just may be her highest-profile role yet. In the comics, she has a heart of gold and happens to be the most delightful nerd around, resulting in her having earned a huge fanbase since her debut back in 2013.
As for me, I'll be sitting here and hoping that there's a seventh playable character announced soon, in the form of Hindsight Lad: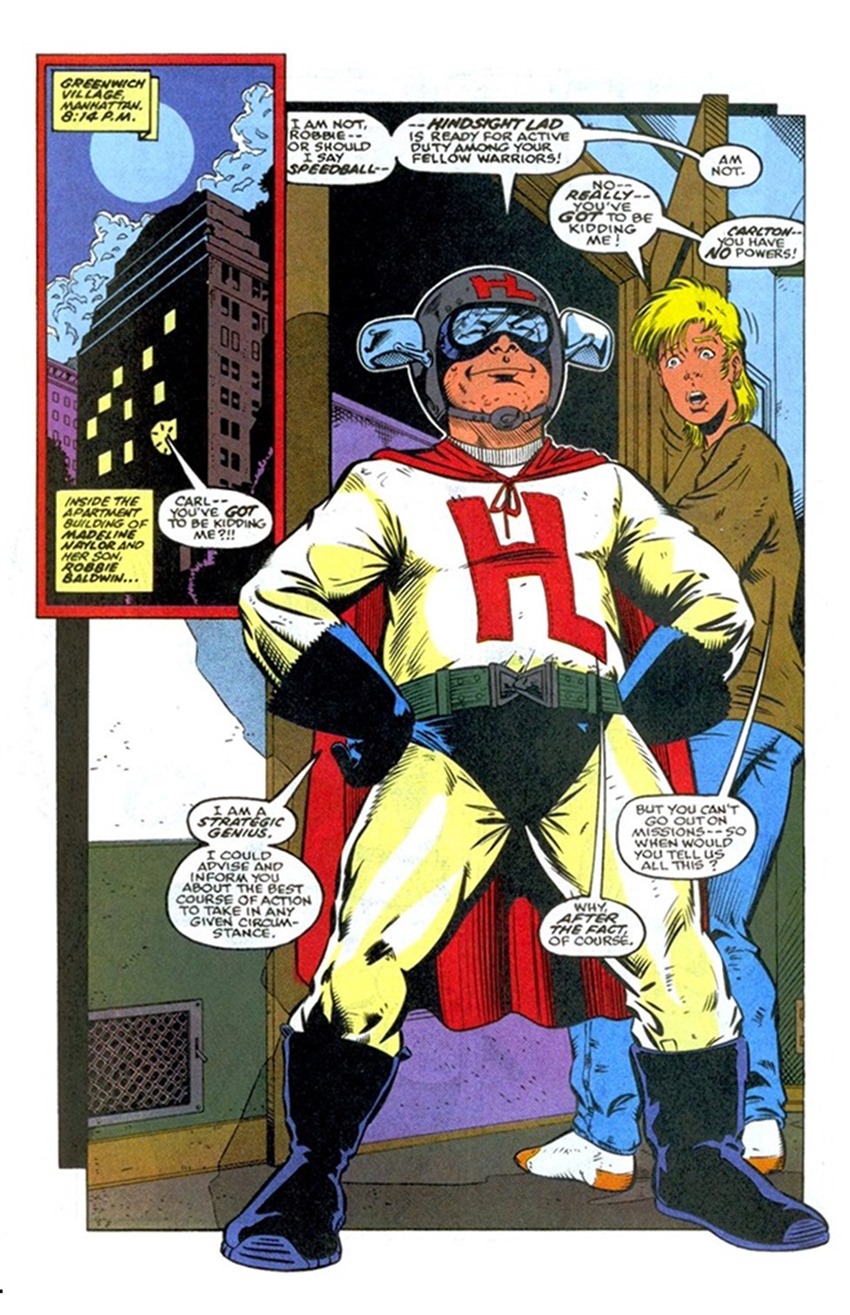 Now that I've thought about it, this may have been a terrible idea.
Last Updated: October 7, 2019